Admittedly, this is not Big News. However, fans of
Project Runway
(such as myself) may be excited to learn that the show's most exciting runner-up, Mondo Guerra, is coming to Winter Park on March 21 to introduce his line of eyewear at See. Here are some of specs he's put his name on:
Guerra will be at SEE in Winter Park form 1-4 p.m. on Saturday.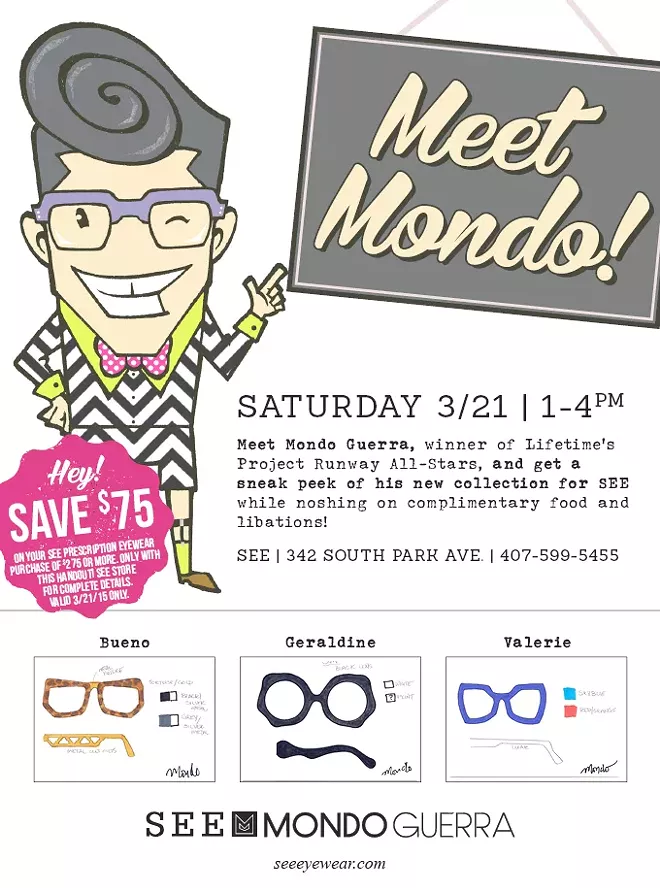 As you may remember (or maybe you don't, or maybe you don't even care, in which case I'm not sure why you'd still be reading), the endearing and perfectly charming Guerra was the clear frontrunner during Season 8. His quirky, fun designs were a breath of fresh air, and everyone just knew he was meant to win. Then, inexplicably, the dreary Gretchen Jones and her diaper shorts and animal prints somehow won the show's fickle judges over.
Gretchen:
Mondo: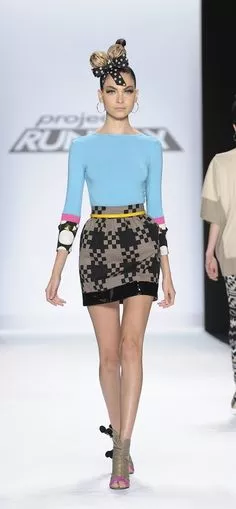 Gretchen: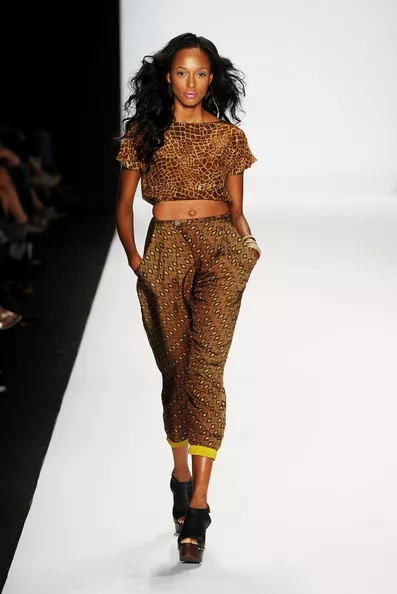 Mondo:
Now, five years later, who
is
Gretchen Jones,
anyway?
Thanks a lot,
Jessica Simpson.
#teammondo