Today on
Google Maps,
you can turn maps of various city streets into a game of Pac-Man.
Here's what it'd look like if Mills 50 were your board (that yellow line on the far left is Mills Avenue):
And here's what it would look like if you played the game just above Lake Eola:
Sadly, you can't really create a game out of Walt Disney World's campus, because there aren't enough roadways. But you can play Universal Orlando's City Walk area:
Rollins College Campus was kind of cool to play: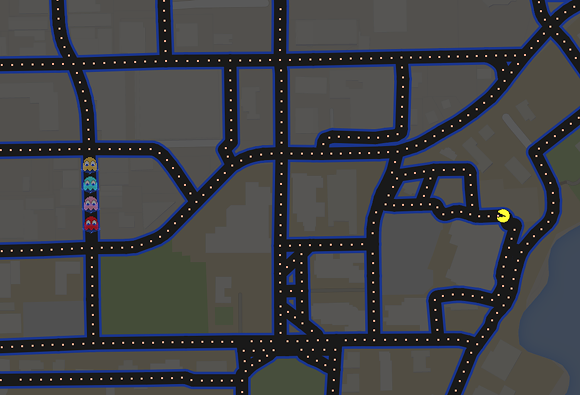 But, by far, the UCF campus made for the best Pac-Man board we could find locally:
Perfect afternoon time waster.