New restaurants are popping up like mushrooms! It must be all this rain we're getting.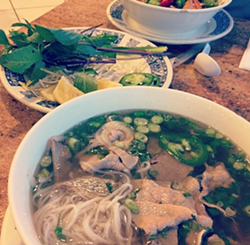 bowl o'pho at Pho 88 / photo by Jessica Bryce Young
Slurp times two: A second
Pho 88
, one of Orlando's best-established Vietnamese noodle joints, has opened at 9728 E. Colonial Drive (near Dean Road). This new location offers a bar area with full liquor — and a drive-through. A DRIVE-THROUGH, people.
Let's hope that with Nova Restaurant moving in, the third time's a charm for the space that previously housed Brian's Restaurant and
Elliott's Public House
. The extensive renovation and frescoed walls have been stripped down to the brick already. And yes, Nova is a farm-to-table dining concept.
Traditional American eatery
Cheddar's
has opened on Osceola Parkway in Kissimmee, joining locations on South Semoran and East Colonial Drive and in Sanford.
Fast-casual Mexican chain
Zona Fresca
will open its first Orlando-area outlet at the Ravaudage complex in Winter Park this summer, joining the lonely Miller's Ale House serving customers now. (You may recall that in August 2014, the Ale House agreed to drop the 1 percent "usage fee" they'd been
adding to customers' tabs
to cover landscaping and maintenance costs at the Ravaudage complex.)
The Boathouse, a fine-dining waterfront restaurant in Disney Springs, has opened. We warned you earlier about
those $115 steaks;
now you can try one for yourself.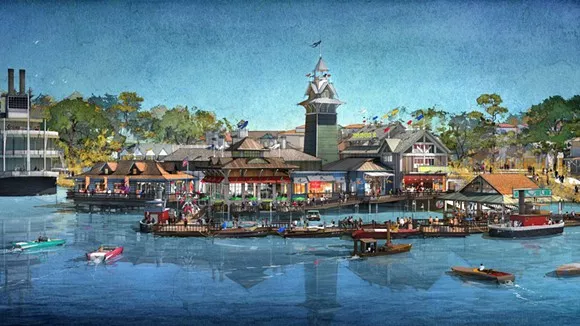 artist's rendering of the Boathouse at Disney Springs via Disney