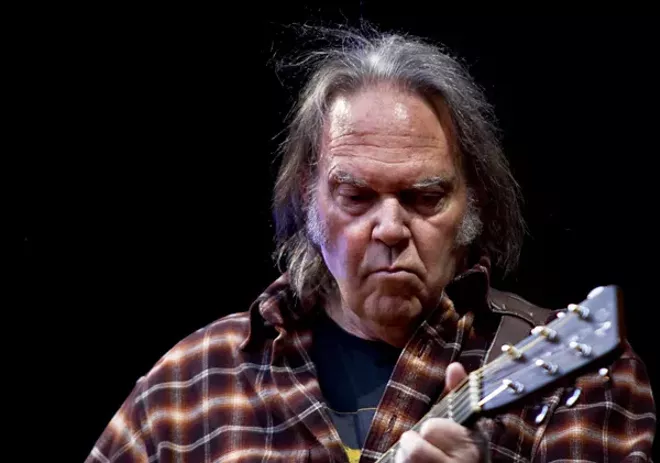 Rocker Neil Young has a new album dropping this June. Its name?
The Monsanto Years.
And, no, that's not a tribute to the giant agriculture and chemical company. Young is not a fan, to put it mildly.
Rolling Stone
first reported in January that Young said he was working on an album called
The Monsanto Years
, "after the agriculture company he's been railing against for years." But at the time the magazine reported it, it was said as a joke.
People, Neil Young does not joke. Now
Rolling Stone
is reporting that the name is 100-percent
for real.
There's also a track of the same name, which recently
made its premiere
at a performance in San Luis Obispo, California.
And if you thought Young was hard on the proverbial Southern man, we can only imagine what hell the company is in for. After all, this is a musician who takes his activism seriously: Young announced he was
boycotting Starbucks
after the Grocery Manufacturers Association, of which the coffee company is a member, tried to stop mandatory labeling of GMO products in Vermont.
At the time, he called Monsanto "the biggest villain of them all,"
Rolling Stone
reported.
As far as protest albums go, this ought to be a subtle one.