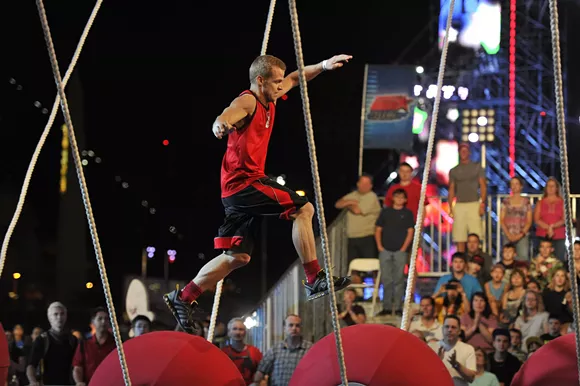 This upcoming Sunday and Monday (May 10-11) the streets of the New York set at Universal Orlando will look more like an extreme ropes course than a city street, as
American Ninja Warrior
will be stopping for two days of filming.
The taping will take place overnight while the park is closed. All three hosts, including former NFL player Akbar Gjababiamila, will be present at the tapings.
American Ninja Warrior is a spin-off of the original Ninja Warrior, an edited version of the popular SASUKE Japanese sports game show. The show follows athletes as they try and race against the clock in the multi-stage obstacle course of increasing difficulty.
The American version debuted in 2009. It has yet to see finalist make it all the way though the course. The seventh season, which will feature the Universal Orlando footage, will debut on the Esquire Network May 26.
Limited tickets are still available
for the overnight tapings but are filling up fast.