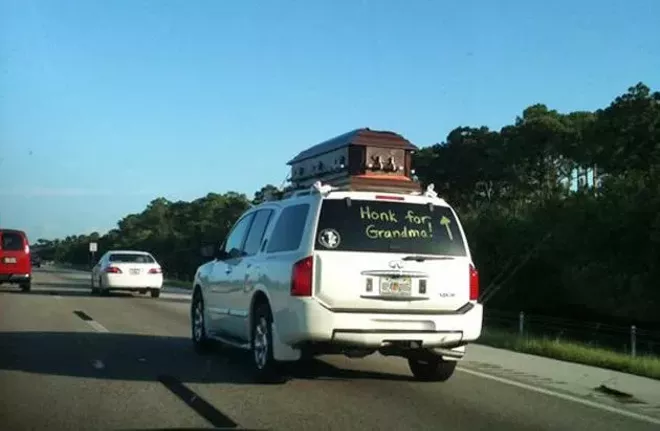 The above picture was uploaded to
Reddit
Monday morning by user
eman00619
, with the caption "Funeral in Florida."
No backstory was available, so all we can really do at this point is speculate. Perhaps this was what grandma always wanted. Perhaps she's not even dead and she prefers to ride in the coffin. On the other hand, what if she is dead, and they're not even going to a funeral?
So many unanswered questions. All we do know is that this fine automobile definitely wears the crown for most Florida car in all of Florida.
If you see it on the road, do the right thing and give grandma a few honks.