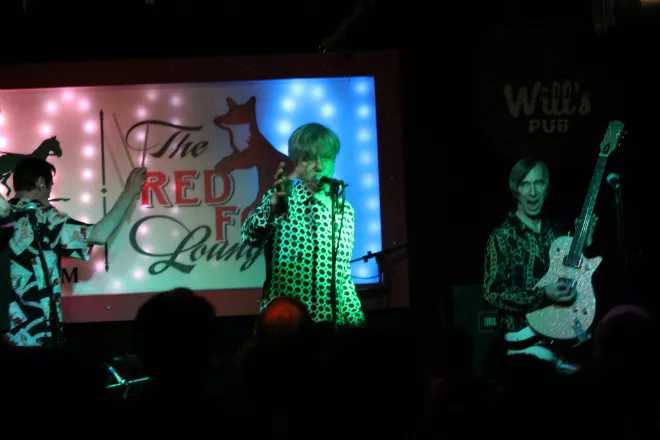 Ashley Belanger
The Fleshtones at Will's Pub
More than just a night of rock & roll, this was a night of
true belief
(May 3, Will's Pub). And pound for pound, it was one of the best nights I've attended in a long time.
Few living bands have been keeping the garage-rock flame alive as long as Queens cult heroes the
Fleshtones,
who've been carrying the torch since the '70s. Making a good case that age is just a human concept, these war horses lit up the house. Although they're still lively onstage, the physical energy they incited on the floor was the real proof of
rock & roll's eternal virility.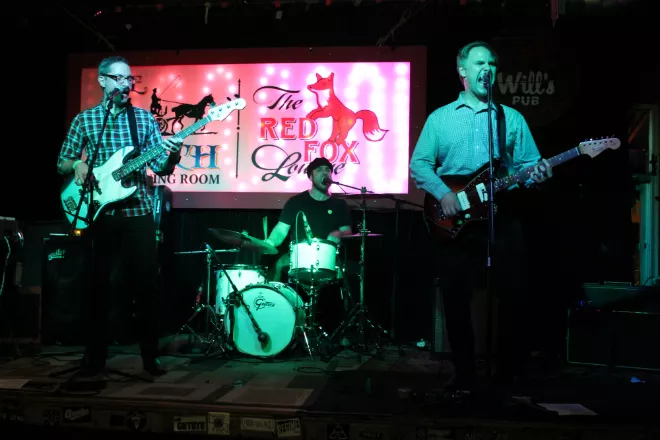 Ashley Belanger
The Empyres at Will's Pub
Of similar and even more purist heart was Orlando opener the
Empyres.
For scene newcomers unaware of the hibernating act, they're a traditional garage-rock band whose membership boasts heavy local cred in groups like
Fantasie
and the
Hate Bombs
(perhaps the all-time kings of Orlando garage rock). No one's seen them play in forever because they haven't played in years, five to be exact. So it was a nice surprise to see that whatever rust they had was eclipsed by their shine. Believers don't get any truer than frontman
Dave Ewing
when it comes to garage rock, and the man's fire hasn't dimmed a lick.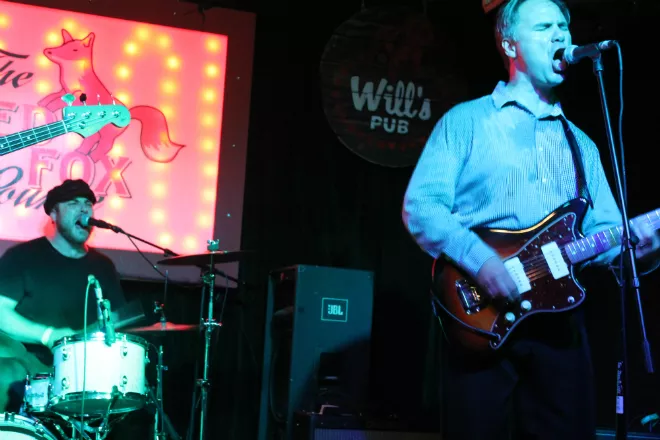 Ashley Belanger
The Empyres at Will's Pub
Ewing actually recounted a very interesting and deep bit of
Orlando music trivia
where, in a crazy whirlwind of panic and hustle, the Empyres basically rescued what would've otherwise been an aborted Fleshtones show in 2010 by becoming
Peter Zaremba's impromptu backup band
(which you can read about in my June 24, 2010 column
here
). It's a great story that I almost forgot about myself so I'm glad Ewing retold it. And because of the fateful intersections of that night and this, the Empyres brought up two of the Fleshtones – Zaremba and Keith Streng – to rock a song with them.
Ashley Belanger
The Woolly Bushmen at Will's Pub
Finally, there was also Orlando heirs apparent the
Woolly Bushmen,
who chose this big show as their
LP release event
for
Sky Bosses,
a record that reflects their widening rule of rock & roll beyond frat rock. They were by far the babies of the bill, but these young guys are doing that great classic stuff with the kind of
authenticity, verve and original wildness
that would make the old guys cry. To really, ahem, blow out the occasion, they had special guest
Jim Ivy
on sax. By now, the Bushmen are very well known in the area for their rock & roll prowess. Among insiders, however, the common refrain is that they should be
bigger.
With the way they've been going – harder, hotter and headlong – it's only a matter of time.
Ashley Belanger
Jim Ivy guesting for the Woolly Bushmen at Will's Pub
////////////////////////////////////////////////////////////////////////////////////////////
This Little Underground
is Orlando Weekly's music column providing perspective, live reviews and news on the city's music scene.

Follow Bao on Twitter (@baolehuu)
Email Bao: baolehuu@orlandoweekly.com