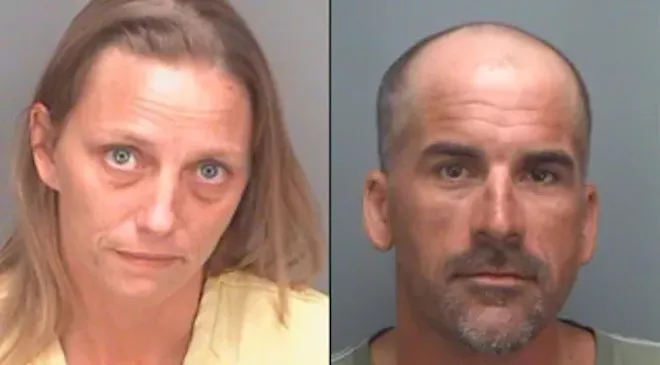 Two Florida parents were arrested Monday for allegedly using cocaine and marijuana as a "bargaining tool" with their teenage daughters.
Largo residents Joey and Chad Mudd passed on their Miranda rights and admitted to police they used drugs at least five times with their 13-year-old and 15-year-old daughters to get them to do "household chores and excel in school."
According to
The Smoking Gun
, the mother, Joey Mudd (pictured above left), was charged with two counts of child abuse and was released from the Pinellas County jail early [Wednesday] morning after posting $5,000 bond. "She has been ordered to have no contact with her children, who are in the care of a relative. Chad Mudd, a restaurant worker, remains locked up on six counts of child abuse and a cocaine possession count."
Their children (there's also a child still in pre-school) have reportedly been placed with a family member.