Iancarlo Suarez
Jenny Lewis at the Beacham
On her impressive campaign to return to the current music dialogue,
Jenny Lewis
(May 10, The Beacham) has been reminding us why it's nice to have her back in the mix. But I already talked about that when she rolled through only 10 months ago in support of
Ray LaMontagne
.
Iancarlo Suarez
Speedy Ortiz at the Beacham
But opener
Speedy Ortiz
is very much worth digging into individually. Much the
'90s indie-rock redux
in swing right now is dialed in to the slack, cool side of that decade. But these Massachussetts intellectuals are at least doing the revival thing with some
real daring.
They not only choose the artier, more serrated edge of the '90s as a start point, but they push things even further out there with their own brand of fearlessness. Live, they kicked with lots of crunch, clarity and unpredictability, validating themselves on stage as on record as one of the more musically intriguing young bands in the buzz stream right now.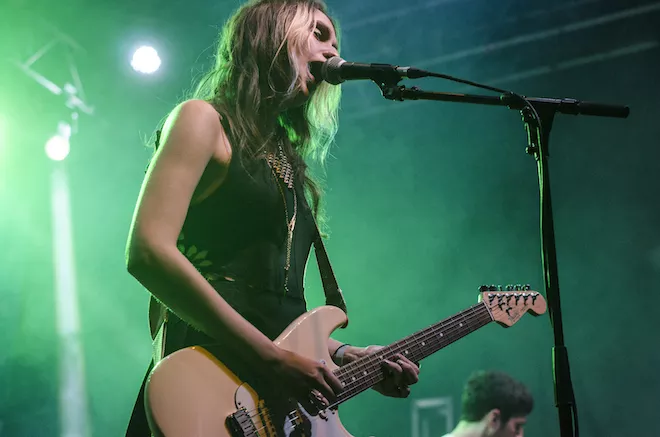 Iancarlo Suarez
Speedy Ortiz at the Beacham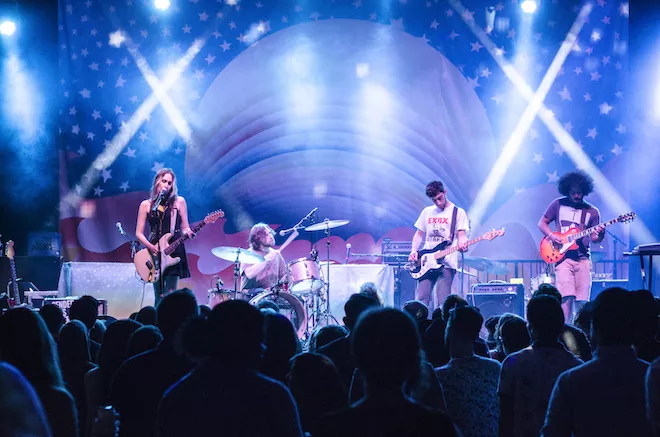 Iancarlo Suarez
Speedy Ortiz at the Beacham
////////////////////////////////////////////////////////////////////////////////////////////
This Little Underground
is Orlando Weekly's music column providing perspective, live reviews and news on the city's music scene.



Follow Bao on Twitter (@baolehuu)
Email Bao: baolehuu@orlandoweekly.com