Jim Leatherman
Built to Spill at the Social
Can you believe
Built to Spill
(May 15, The Social) has been on a major label for
18 years?
How a band making thoughtful indie rock has survived in that arena in this day is one for the Sphinx. A group that's made a major career of sustained quality with basic fundamentals and no flash, well, that's one in the
cosmic plus column
there. Good for them.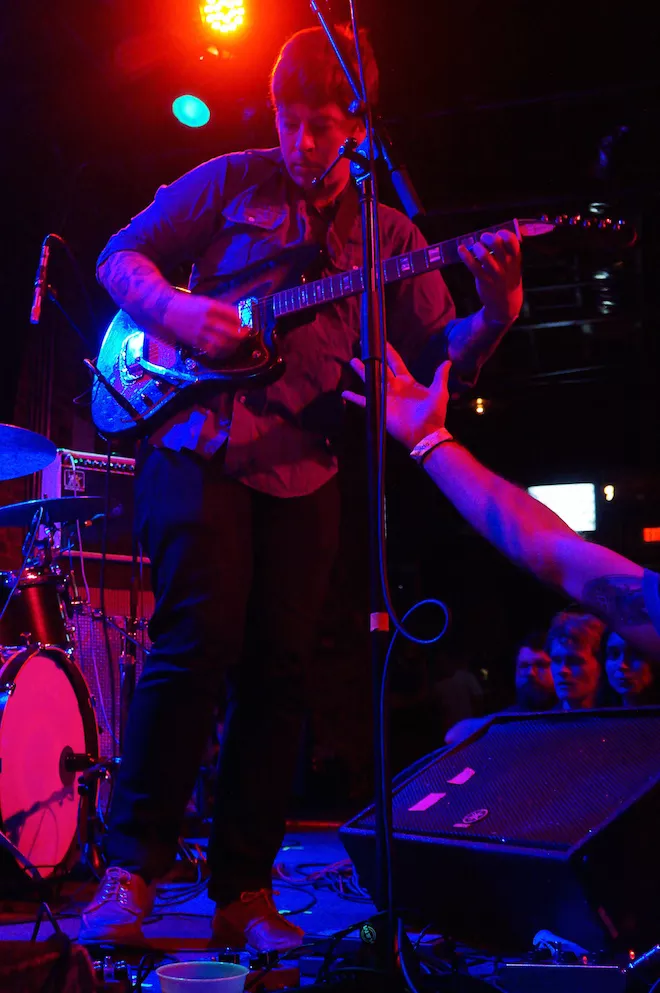 Jim Leatherman
Wooden Indian Burial Ground at the Social
But the openers were actually more exciting and fascinating. The most electrifying act, not just among the openers but of the entire night, was Portland's
Wooden Indian Burial Ground.
A noisy, swirling fever of garage, psych and surf, they have all the psychosis and density to validate their genre cards. But keeping them from drowning in their own murk is a
charged sense of punctuation.
What's more, they're not a throwback act. Making them interesting is that they mingle early rock & roll's raw, nervy action with modern underground rock tendencies like sweet, blistering dissonance and discordant guitar angles. It may swing like classic garage rock, but it's just as likely to stab and scorch in one of its unpredictable fits.
Jim Leatherman
Wooden Indian Burial Ground at the Social
I had zero prior knowledge of Idaho opener
Clarke and the Himselfs,
but I looked the solo act up online and caught a description on his Bandcamp page saying he was a combination of
My Bloody Valentine
and
Hasil Adkins.
Never before have I heard of
that
intersection, not even in my wildest fanboy imagination. This I gotta see.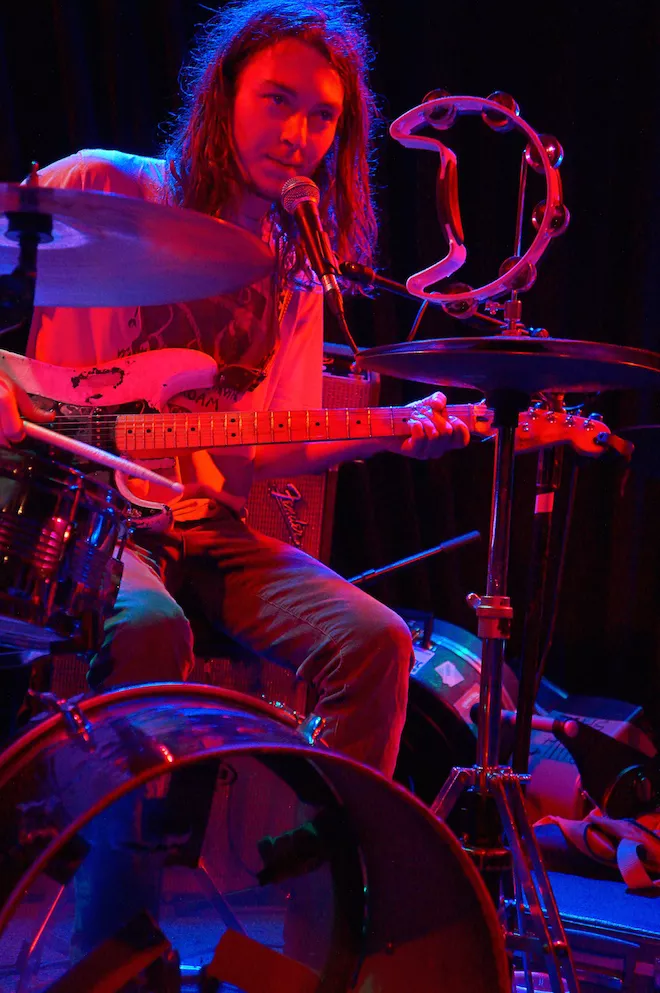 Jim Leatherman
Clarke and the Himselfs at the Social
Turns out, the Hasil Adkins part was a bit of a descriptive overreach. But a
one-man texture-rock operation
is still something of a marvel. And Clarke Howell's not simply working a stripped aesthetic, he's a single player going for a
full sound.
Unlike most one-man bands who play drums with just their feet, one of his hands handles both guitar and stick on a practically full drum kit. Drape all that with the kind of gorgeously groaning guitar effects that
Pink Mountaintops
used to specialize in and a weird trilling vocal effect and you've got an impressively lush solo act. Perhaps most importantly though, the actual quality of his songs proves he's more than just some novelty act.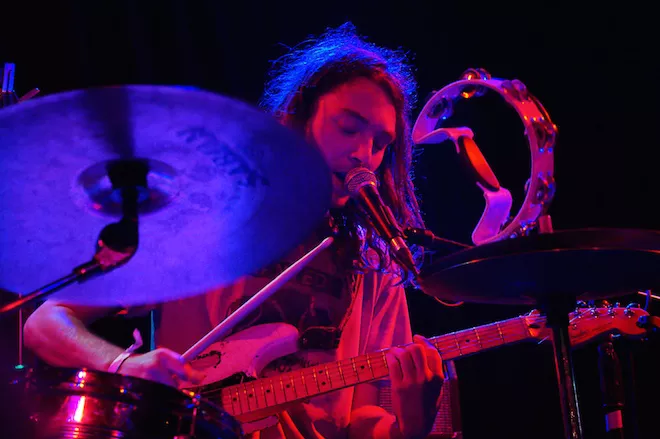 Jim Leatherman
Clarke and the Himselfs at the Social
////////////////////////////////////////////////////////////////////////////////////////////
This Little Underground
is Orlando Weekly's music column providing perspective, live reviews and news on the city's music scene.

Follow Bao on Twitter (@baolehuu)
Email Bao: baolehuu@orlandoweekly.com