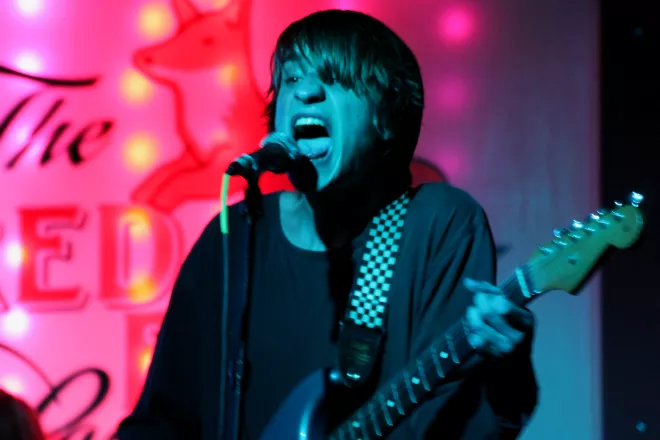 Ashley Belanger
Jackson Scott at Will's Pub
Geographically,
Jackson Scott
(May 25, Will's Pub) is based in North Carolina, but he's really from somewhere
very much else.
And who knows how long the twentysomething has been on this
perma-trip
of his, but he first blipped on the national radar in 2013 via
Fat Possum,
who released his debut album (
Melbourne
).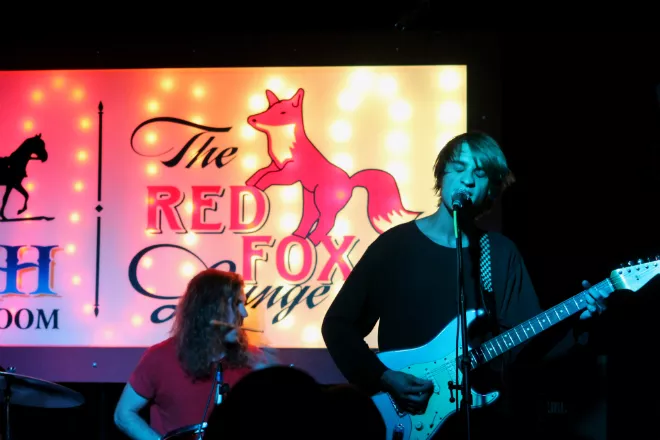 Ashley Belanger
Jackson Scott at Will's Pub
On stage, his trio kicks out a
fried kind of sunshine
that scrambles nice pop melodies with eccentric instincts. His simple, pretty songs seldom stay that way, invariably bursting into blossoms of unpredictability eventually. Not all of it sticks but, given the often lax marksmanship of psychedelic music, his bull's-eye moments of clarity and shine are notably frequent. Most importantly, it can never be accused of being ordinary.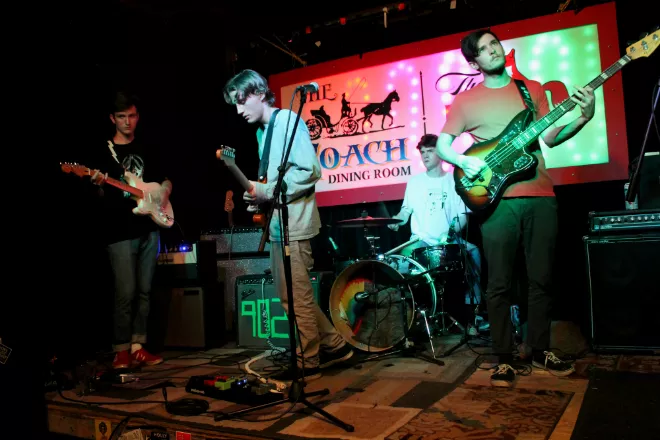 Ashley Belanger
Poster at Will's Pub
Perhaps the biggest surprise, however, was the one act on the bill I'd already seen before: Lakeland indie-rock band
Poster.
When I saw these kids back in January opening for St. Louis'
Bruiser Queen
at St. Matthew's, they were pleasant, but more promise than contender. Between then and now, however, something happened, something
significant.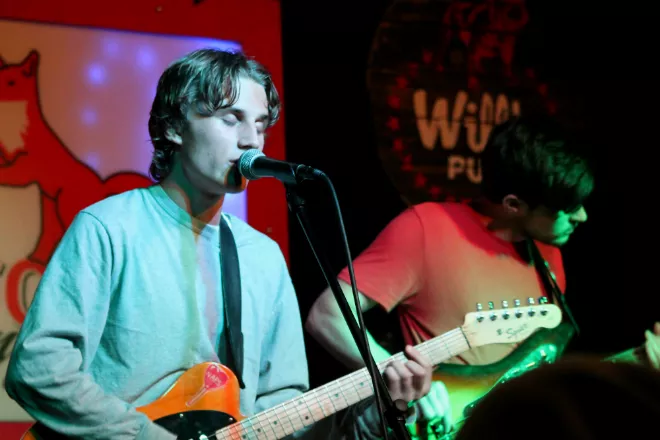 Ashley Belanger
Poster at Will's Pub
They've gotten tighter, fuller and altogether more decisive. That's a great thing because within those easy, ringing jangles is some
fine, shimmering pop craft,
maybe some of the best I've seen from the area's current freshman class. They're no-names right now but that ought to change. After this show, they move up into a new bracket on my list because this is a band that's now got the stuff to start making some waves in the area. You're unlikely to find cool-zephyr jams as
perfect for summer
as this. Cop some music for free
here
.
////////////////////////////////////////////////////////////////////////////////////////////
This Little Underground
is Orlando Weekly's music column providing perspective, live reviews and news on the city's music scene.

Follow Bao on Twitter (@baolehuu)
Email Bao: baolehuu@orlandoweekly.com