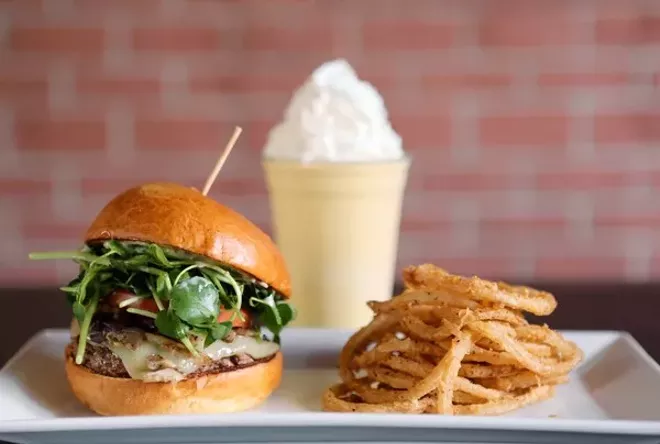 Photo Credit: BB Junction
We didn't invent it (hi, Germany!), but we'll sure as hell celebrate America's favorite cook-out food.
Today is National Burger Day, so you'll surely want to be as patriotic as possible and sit down in front of one of Orlando's best burgers tonight. Here are some of our favorites:
H&H Pimento Cheese Burger
Highball & Harvest at the Ritz Carlton Grande Lakes
The modern-Southern gastropub slathers their twin short rib patties with plenty of pimento cheese, plus bacon, mustard and plenty of house-made spicy pickles.
Pub Burger
The Ravenous Pig
Arguably the best burger in town, the patty sits atop a sturdy brioche bun, topped with roasted tomatoes, smoked bleu cheese and silky Bibb lettuce.
#6 GHOST
BB Junction
Go on, challenge yourself. This burger is topped with Scoville-unit-laden ghost chili cheese (and don't assume the lactose in the cheese will save you from the fiery inferno you're about to experience). If sweating while you eat isn't your thing, there are more than 13 other patty + bun + toppings combos to choose from on the menu.
Smiling Bison Burger
The Smiling Bison
Six ounces of naturally-fed bison is sandwiched between two slices of Texas Toast, and topped with garlicky aioli, provolone, mushroom ketchup and bacon.