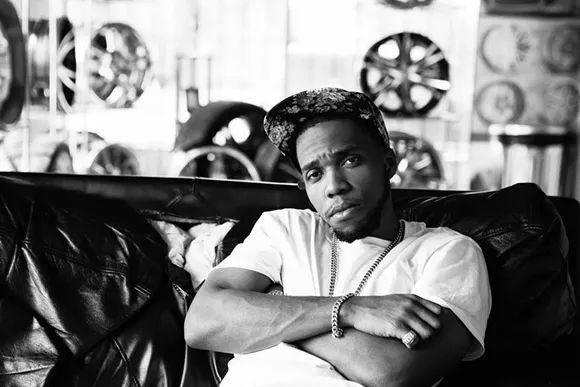 Although label drama in Curren$y's past limited his early output, he's made it up big time since his 2010 debut,
Pilot Talk
. Already this year, the saucy rapper has released a full-length,
Pilot Talk III
, as well as a new EP,
Even More Saturday Night Car Tunes
, attacking the game with alternate marketing strategies for each. For Pilot Talk III, fans had to hit Jet Life Recordings' website (the rapper's label) to buy a $100 USB key and unlock the critically favored album. It certainly creates buzz and demand while more casual (read: more broke) fans made do with the EP, which you can stream on Spotify and find basically everywhere you'd expect to find new music. The reward for those who jumped on the third leg of
Pilot
's flight, though, was the rare sound of Curren$y soberly spitting about his early career setbacks. Whether riding by car or plane, though, Curren$y's flow takes you there.
7 p.m. Thursday, June 4 | Venue 578, 578 N. Orange Ave. | 407-872-0066 |
venue578.com
| $30-$50