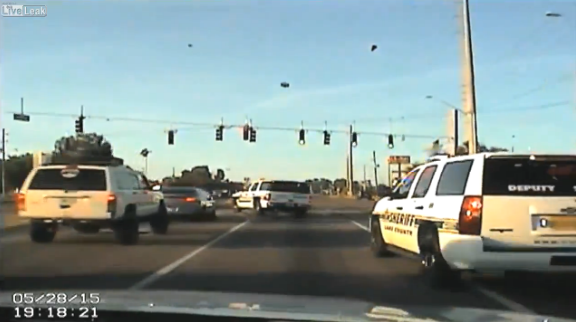 Last Thursday, May 28th, Gene Blick was drunk enough to lead authorities on a wild car chase though Tavares, Florida, jumping curbs and attempting to shake the cops through a trailer park.
After receiving multiple reports of a suspected drunk driver, police attempted to pull over Blick for a sobriety check. However, as you can see in the video below, the 54-year-old opted out of that.
Police eventually stopped Blick's truck by intentionally ramming it with a cruiser.
According to
LiveLeak
, Blick was charged with aggravated assault on a law enforcement officer, driving under the influence and driving on a suspended license.