Nobody doesn't love warm, comforting bowl of broth and noodles, and if it's accompanied by a thoughtfully built cocktail, so much the better.
Which is why we're pumped about tonight's "Ramen After Dark" event at Cask & Larder. We'll let the C&L folk give you the deets in their own words: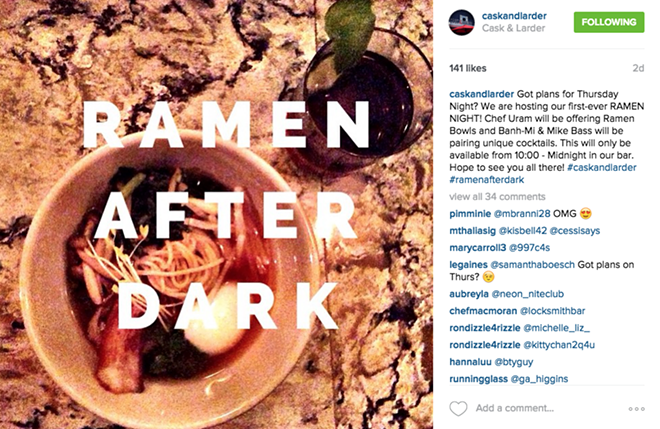 If you can't read that, it says:
@caskandlarder Got plans for Thursday Night? We are hosting our first-ever RAMEN NIGHT! Chef Uram will be offering Ramen Bowls and Banh-Mi & Mike Bass will be pairing unique cocktails. This will only be available from 10:00-midnight in our bar. Hope to see you all there! #caskandlarder #ramenafterdark
So belly up to the bar and get slurping! Here's hoping this becomes a regular event.