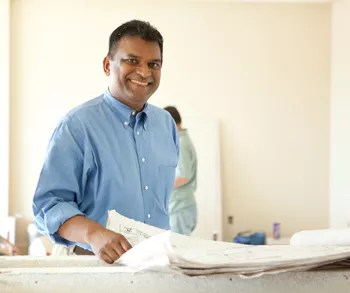 Last week, Orange County Property Appraiser Rick Singh filed a suit against SeaWorld claiming that the amusement park's property is worth about $10 million more than the amount the county's Value Adjustment Board allows it to claim. (Orange County Tax Collector Scott Randolph and executive director of the Florida Department of Revenue are both named in the suit as administrative bystanders.) People and businesses can appeal to the Value Adjustment Board, which consists of two county commissioners, a representative of the school board and two citizen members, if they feel the property appraiser's tax assessments are too high.
Singh's office appraised SeaWorld's property at $192,560,841. SeaWorld appealed that appraisal to the Value Adjustment Board and received a lowered appraisal of $182,477,297. Singh takes issue with the lowered assessment, saying that it's "significantly below just value," and will result in a "significantly lower tax bill" for the park.
Singh has also filed suit against Darden restaurants challenging a decision by the county's Value Adjustment Board to allow the company to claim that its equipment is worth just $17.2 million, while Singh's office insists that it's worth $27.4 million. This is the second year in a row he's challenged that company's assessment, and last year's suit is still pending in court.
Universal Orlando, meanwhile,
has filed suit against Singh
claiming that he valued the park's parking garages too high.
And now Singh is also about to be audited by the county comptroller. The comptroller's office referred questions about the audit to the deputy director of county audit, Chris Dawkins
to find out if this audit is a routine procedure, but we're waiting on a call back.
UPDATE: Dawkins returned our call and says, "This audit is primarily the result of the concerns that have been raised by public officials and media about procurements and issues within the property appraiser's office."
In a recent public statement, Singh says that his office is audited annually by the comptroller, and that the last one was conducted in January 2015.
Dawkins says the audit that Singh refers to is a routine annual audit that examines the office's books and financial statements; the audit that's going to take place will examine the specifics surrounding complaints about spending and procurements since Singh has been in place. Dawkins says a similar kind of audit of the office was completed in 2009 (before Singh took over).
"If there are concerns raised by the county commissioners or the mayor, it's not uncommon for us to add [an office] to our audit plan," he says. "Sometimes we don't get to them right away, but we try to be responsive to the citizens and the county and elected officials."
In April, Singh's office rolled out a fleet of
energy-efficient Prius vehicles,
for which he was
called to task
by Orange County Commissioner Scott Boyd, who filed to run against him (but then suddenly changed his mind and dropped out of the race). When Singh first ran for office, he campaigned on a pledge to move the agency's office out of its high-priced downtown digs, but then
changed his mind
and even wrote an op-ed about it in the
Orlando Sentinel
. Boyd insisted that Singh's office needed to be audited, and Singh's response to that (and other) criticisms can be read in the documents below.
We'll update when we learn more from the comptroller's office.