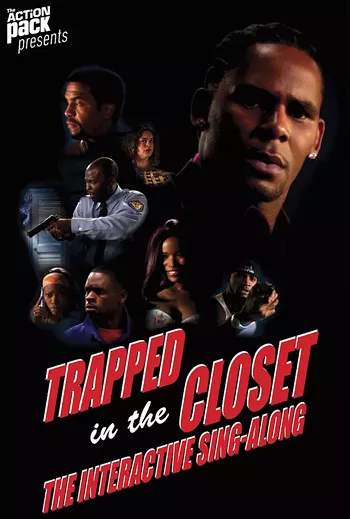 The R. Kelly epic
Trapped in the Closet
expands over 33 chapters and, despite its subject's solitary confinement, is best enjoyed in a crowd. Tomorrow night (7:45 p.m. Wednesday, June 24), the Geek Easy asks you to commit to the closet for much less time than Kelly endured: If you can make it through the first 22 chapters (all 22 chapters, mind you), you'll be eligible for raffle prizes.
It's hosted by Marc With a C and free to attend if you just want to snicker along. We're not sure what the prizes are (hopefully something as coveted as
Closet
's "The Package"), but isn't the real gift the birth of the "hip-hopera"?
All the juicy details here.




CAMP MOVIE NIGHT:
TRAPPED IN THE CLOSET
7:45 p.m. Wednesday, June 24 | The Geek Easy, 114 S. Semoran Blvd. |
facebook.com/thegeekeasy
| free