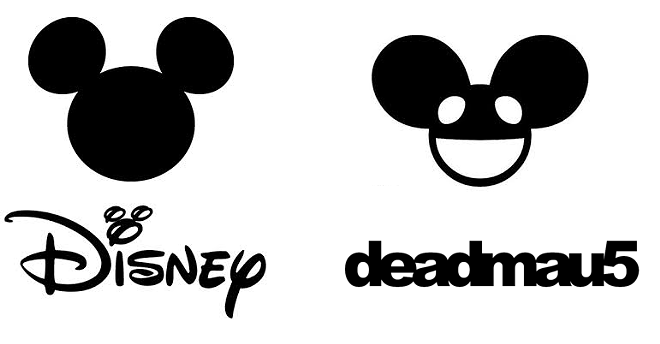 According to the
BBC
and
the Guardian,
Walt Disney Corp. and EDM DJ DeadMau5 have settled a dispute over whether the DJ can trademark his grinning mouse head logo, which Disney thinks looks too much like its iconic Mickey Mouse head logo. See above.
The fight began in 2013 when DeadMau5 attempted to register his logo for use on merchadise, the BBC says. Although the logo is registered in 30 other countries, Disney filed an objection when he tried to register it in the United States, insisting that the logo could cause confusion for consumers who might mistake the manic grinning mouse with Mickey.
Neither Disney nor DeadMau5 has revealed the details of the settlement, just that it was an "amicable" arrangement.