She has shocked, sung, danced and even nip-slipped.
With pop icon Janet Jackson coming to the Sunshine State this fall as part of her
Unbreakable World Tour
, let's take a look back at some of her most memorable moments.
1. Rolling Stone Cover

Jackson made headlines (and dorm rooms) when she confidently appeared on a 1993 Rolling Stone cover.




















2. Michael Jackson Tribute at the VMA's

Just months after the death of Michael Jackson, Janet Jackson opened the 2009 VMA Awards with a tribute to her late brother and it blew us away.
3. Dramatic Weight Loss

In 2006, jaws dropped when Jackson appeared on the cover of US Weekly and announced that she had lost 60 pounds in just four months.


4. Super Bowl Nip-Slip
While you probably forgot the score of the 2004 Super Bowl game, there's a good chance you didn't forget the half time performance, where Jackson and Justin Timberlake found themselves in the middle of a nip slip situation.
5. "Miss You Much" Madness

Jackson escorted (helped) people into the 90s with hit-single "Miss You Much," the longest-running number one Billboard Hot 100 song of 1989 and biggest radio airplay song of the year.
6. Childhood Actor Cutie

Jackson made her acting debut as Penny in the 1970s show
"Good Times."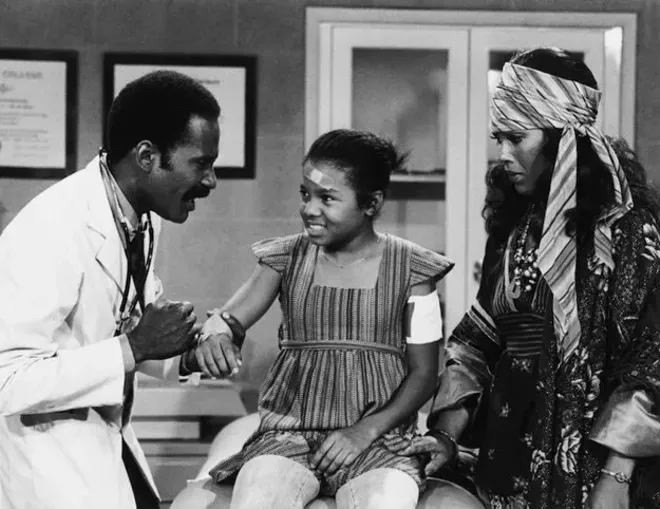 Photo via Everett Collection
7. "Feedback" gives fans a fierce anthem

And who could forget her last big single "Feedback," the catchy pop hit from Jackson's 2008 album "Discipline."
You can see Janet Jackson September 23, 2015 at the Amway Arena. Tickets are
on sale now
.