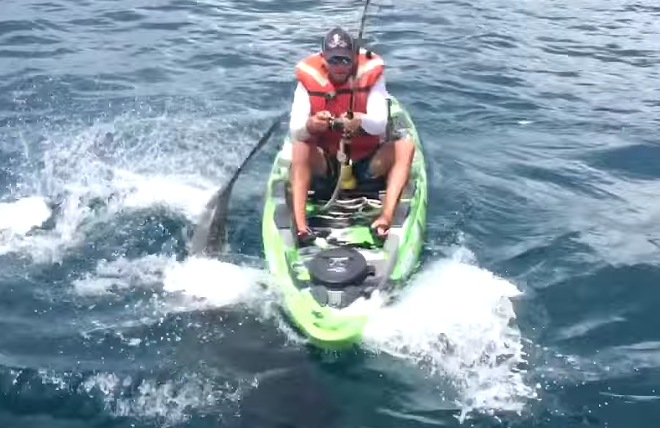 Things didn't exactly go as planned for Florida fisherman Ben Chancey when he hooked a massive bull shark last weekend.
While fishing off the coast of Stuart, Florida, Chancey was pulled around by the apex predator until it eventually decided to take the fight back to his kayak. As you can see in the video below, the shark knocks Chancey off his boat and the panicked fisherman quickly swims to a nearby craft.
However, after noticing the shark was still attached to the line, Chancey jumped back in and reeled in the shark. 'I didn't want him to get the best of me. I wanted to win," said Chancey to the
Metro
.