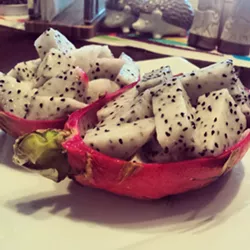 Via @chefhollywog on Instagram
Now that we've settled into the dead of summer, exotic fruits will be increasingly available. Freshfields Farm is currently overrun with dragonfruit, a dramatic fuchsia fruit about the size of your hand. They're going for about $5 a pound, and these babies are so full of juice, they weigh about that much apiece.
If you've seen them in the market before and have been intrigued but unsure how to proceed once you actually get the thing home, here's how to deal: Slice the fruit in half to reveal the pearly white flesh inside (oooh ... pretty), dotted with tiny black seeds like a kiwi.
Scoop out the flesh — it should yield easily from the pink skin — and dice it up. Use it in smoothies, fruit salads, margaritas, or puree it up with some pineapple and freeze in ice pop molds.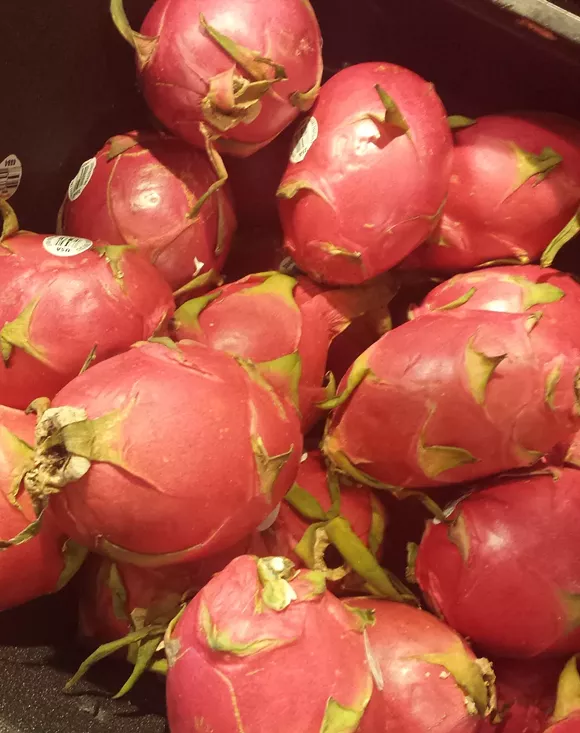 Photo by Holly V. Kapherr