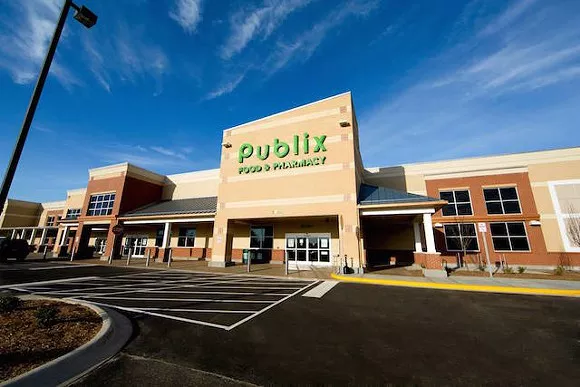 It's been a wild couple of days for the grocery store chain with the slogan "Where shopping is a pleasure."
Only a few days after
a brawl went down at the Baldwin Park Publix
, it would appear a 68-year-old woman was attacked with a cup of bleach during an attempted robbery at the Winter Park Publix (440 N Orlando Ave).
According to
WKMG
, the attack happened as the elderly woman was leaving the grocery store at around noon, on July 16.
The Orlando Police Department claims the incident started when McCullough asked the woman for directions. When the woman said she couldn't help her, McCullough allegedly yelled, "Turn around, you're lying," and threw a cup of bleach in the woman's eyes and stole her purse.
The woman is recovering from the attack.
According to police, 28-year-old McCullough attempted to escape on foot, but was stopped by an anonymous hero– who stopped his truck and grabbed the attacker by the wrists. McCullough then dropped the purse and ran off. Police found her shorty after the attack hiding under a truck behind the Publix.
While being handcuffed, McCulloough told the police, "The cop/police pick me up for slavery. Him and the rest of the white men had started a second form of slavery, and pick me up, saying I'm black and treated me like I am nobody," reported WKMG.