As if Orlando couldn't get enough of the torrential downpours we have every five minutes, according to Spotify, rain sounds are what people in Orlando enjoy listening to the most.
The music streaming service created a
musical map
of cities around the world that looks at which songs are most distinctly enjoyed in that area. In Florida, data was compiled from listeners and turned into playlists for Orlando, Tampa, Miami, Hialeah, Jacksonville, Fort Lauderdale and Pompano Beach.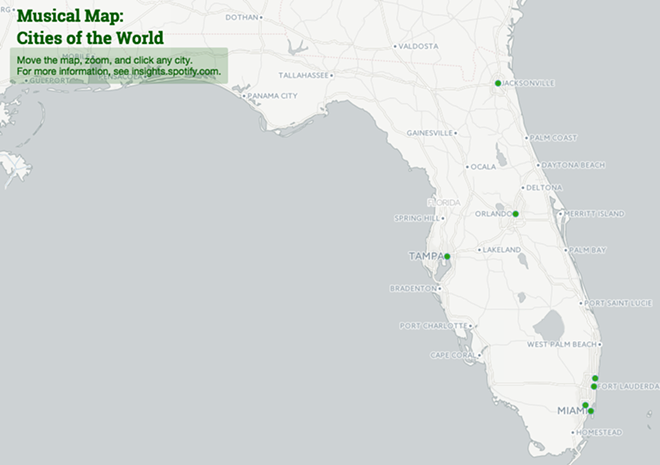 According to
Spotify
:

"What do we mean by "distinctive?" This is music that people in each city listen to quite a bit, which people in other cities also do not listen to very much. So it is, exactly, the music that makes them different from people everywhere else."
The top songs on the Orlando playlist:
Don't feel too bad, though. At least we're not Tampa, whose most distinctive track was "Introduction & Relaxation Protocol" by Mind Illumin8tion.