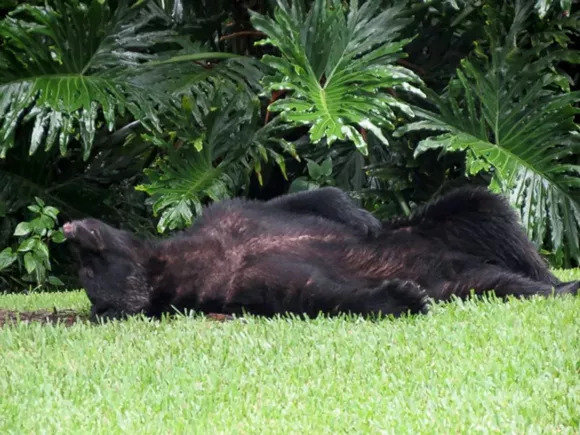 Photo by Bob Cross via ABC News
You know that feeling when you go big on all-you-can-eat appetizers at TGIFridays and you just need to lay down for a minute? Well, this bear knows that feeling all too well.
Bob Cross, a retired firefighter and Lake Mary, Florida resident was called over to a neighbor's house Saturday afternoon to help get rid of a bear that tore into a 20 pound bag of dog food and took a nap in their backyard. According to
ABC News
, the bear pulled the bag of dog food from their garage and punished it for a half an hour.
"It laid all the way down and the thing just rolled right over. I thought, 'You've got to be kidding me,'" the Cross said to ABC News.
Cross left the bear alone and snapped these classic photos of the extremely satisfied 500-600 pound bear.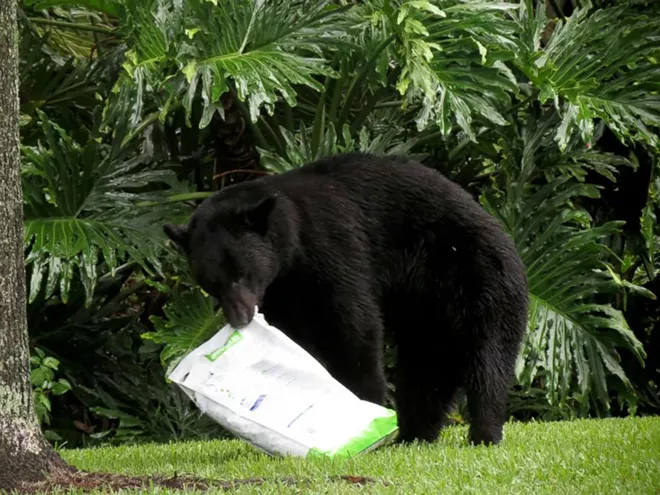 Photo by Bob Cross via ABC News