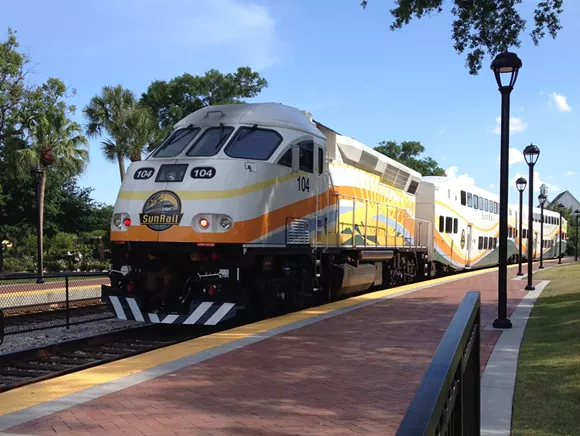 On July 25, the SunRail riders blog posted a frustrated-sounding plea to its readers:
Stand up for SunRail.

The service, which has only been in place since May 1, 2014, has not maintained the
4,300+ average daily ridership goal
officials hoped to meet in 2015. Instead, ridership has dipped down to about 3,700 people per day, according to SunRail riders, and ridership on the nighttime train, which was added in December,
has been weak.
The SunRail riders are asking people using the service to "make it a personal goal to encourage one friend, neighbor or coworker to try SunRail" and engage in a little guerrilla marketing, via social media, to build interest in the service.
We want to know: Why is interest in SunRail, which was launched with such high expectations, fizzling out?
We created a survey, which you can take below, to tell us why you choose not to use SunRail. Is it because there's no parking at the SunRail station of your choosing? Is it because there aren't enough trains running to make it convenient for you? Something else? Let us know why you'd rather use your car than the commuter rail and what it would take to make the train a viable option for you.
You can
view the survey at this link.