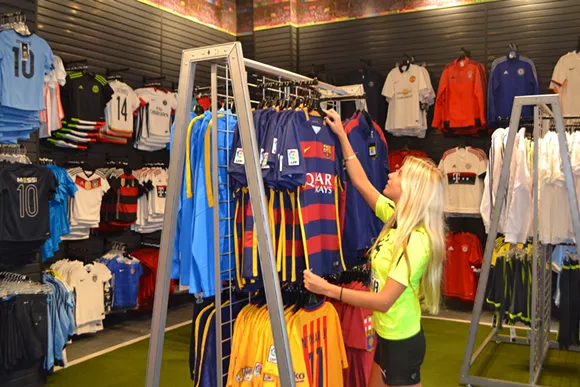 In a move that's sure to please futbol-loving foreign tourists, Downtown Disney adds a branch of United World Soccer, "the world's greatest soccer store," to its retail lineup today.
United World Soccer specializes in jerseys from clubs and countries from around the world and they'll even let you add your favorite player's name and number – or your own name, or a completely made-up name – to a jersey. So get ready to see lots of families walking around Disney Springs in matching jerseys with clever words like "Mom" or "Dad" printed on them. United World Soccer also sells soccer shoes and balls in a crowded pedestrian mall. Nothing could go wrong there.
Here's hoping their vuvuzela selection is on point.