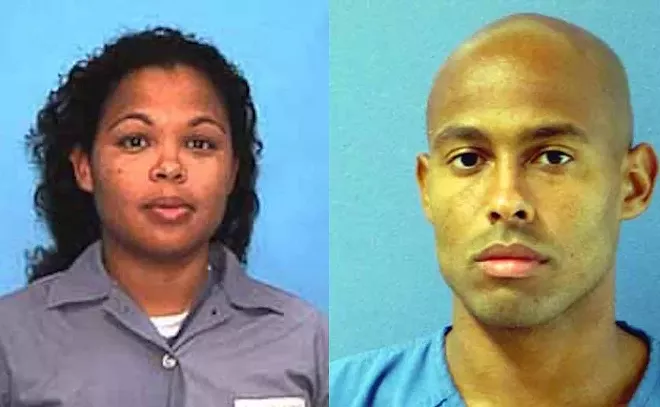 Photo via Florida Department of Corrections
Florida Today
reports that in 1999, Jones and his sister, Catherine, told the Brevard County Sheriff's Office they killed Sonya Nicole Speights. At first, deputies believed the siblings were jealous of their father's girlfriend, but later found the pair had also planned to kill their father and a male relative living with them.
Curtis and Catherine said the male relative was sexually abusing them while their father and Speights ignored their cries for help and allowed the abuse to continue. Florida Today says there were several investigations by different agencies that found signs of sexual and physical abuse in the home, but ultimately, the agencies stopped their investigations.
After shooting Speights, the children panicked and ran into the woods near their home. The siblings accepted a plea deal and were sentenced to 18 years in prison for second-degree murder.
Curtis Jones, who is an ordained minister, is also the nation's youngest convicted murderer. The newspaper reports that Catherine Jones will be released in the coming weeks.