Jen Cray
R-Dent at Will's Pub
Melody punk
is often a too-tame deal, but the recent slice from the kinder side of Florida punk rock (Aug. 2, Will's Pub) showed that it doesn't always need to be. Jacksonville headliner
R-Dent
goes at it full-tilt with an N-Thusiastic (nailed it) and energetic stage show. Their sound can be a little scattered with emo, angular rock and '90s influences (a la their straightforward
Harvey Danger
cover) all swimming around, but the band is fervent, raw and knows how what it means to
lay it on the line
live with frontman Charles Woody's physicality more emblematic of extreme genres.
Jen Cray
R-Dent at Will's Pub
Tampa's
Pinehurst
is a solid and spirited emo act. With a bad name that's mostly earned,
emo
is a genre that's been self-castrated like few others, which is what happens when your premise is just too irresistible to milquetoasts. The guys in Pinehurst, however, do the honorable roots justice with some decent heart rage. You can actually hear the
hardcore heritage
in them.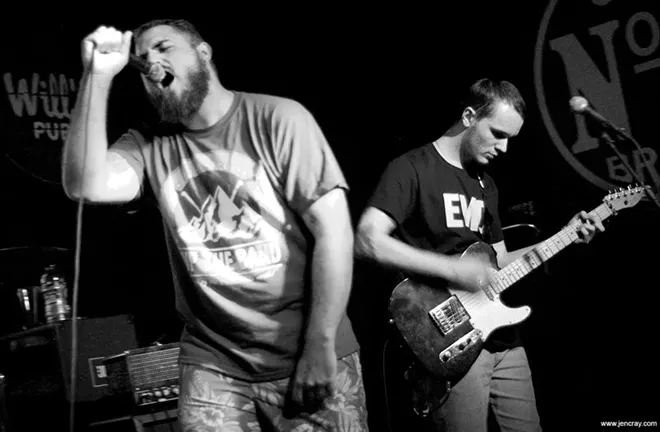 Jen Cray
Pinehurst at Will's Pub
I've already said it before but after the way they owned this show, it bears repeating: the
Areolas
are one of the area's
best pop-punk bands.
What this performance further reaffirmed was that – with that tall two-guitar attack – this Orlando group is also one of the most
sonically fierce
ones out there, something that's not always a priority in pop-punk. It's a perfect combination that delivers sweet melodic immediacy with zero compromise on mass or velocity.
Jen Cray
The Areolas at Will's Pub
As for the other locals on the bill,
Adult Life
doesn't challenge any melodic punk convention like the aforementioned do, but they're a decent band that specializes in good-kid punk rock that's
high on melody and feels.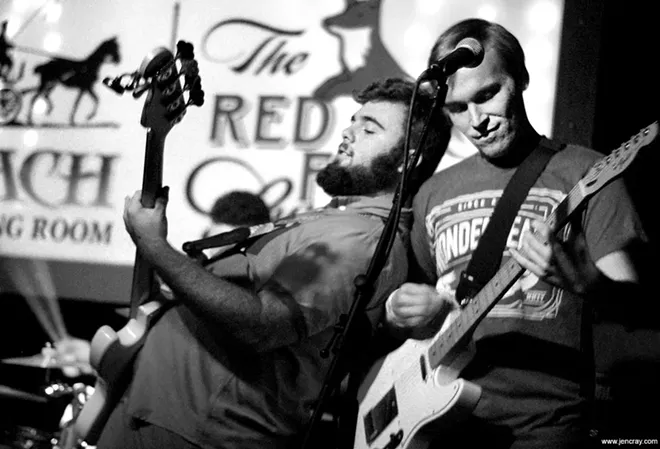 Jen Cray
Adult Life at Will's Pub
Although they brought the noise, Orlando's
Haunter
was an odd scramble of smeared '90s alt-rock that didn't quite have the shape or core yet to make it all stick.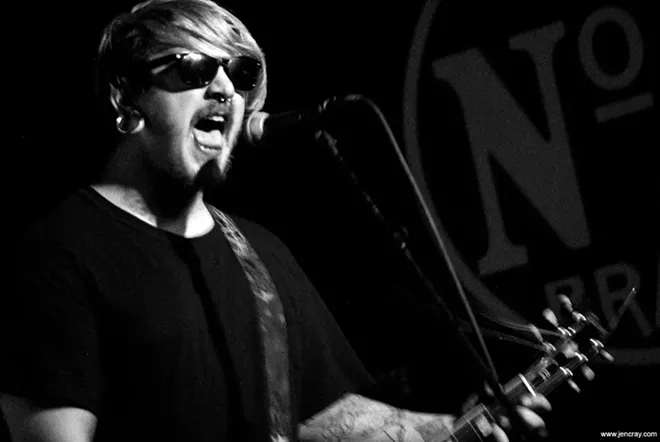 Jen Cray
Haunter at Will's Pub
////////////////////////////////////////////////////////////////////////////////////////////
This Little Underground
is Orlando Weekly's music column providing perspective, live reviews and news on the city's music scene.

Follow Bao on Twitter (@baolehuu)
Email Bao: baolehuu@orlandoweekly.com