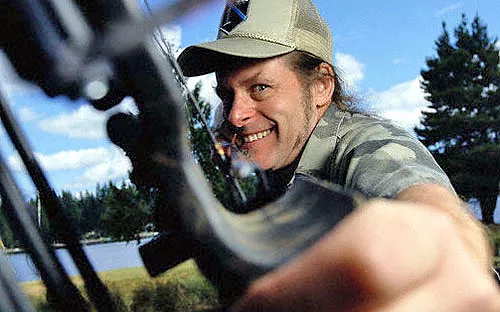 The
Orlando Sentinel
reports that 1970s rocker turned political noisemaker Ted Nugent, who lives in Texas, has signed up to be one of the first people in decades to legally shoot bears in Florida.
In an interview with the
Sentinel
that we won't elaborate upon too much, his reason for jumping on the bear-hunting bandwagon is, "Helloooo! It's a (expletive) bear!"
Read the interview he did with the
Sentinel here.