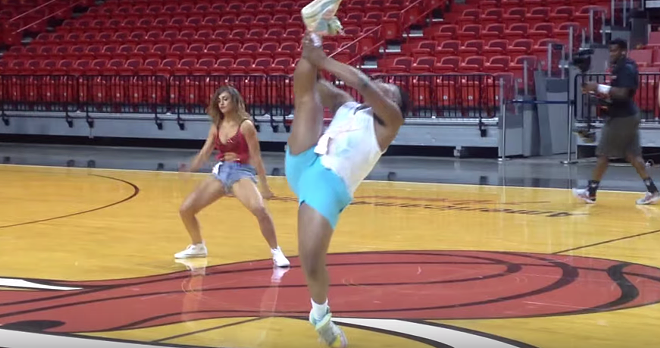 Keyth Wilson may not have made the cut last weekend, but no one can say he didn't leave it all on the dance floor.
"Dance and that's it. It has no gender, no sexuality; it's just dance. It's an art, " said Wilson to
Local 10 Miami
. There's no rule prohibiting men from making an NBA dance squad. 28-year-old Wilson tried out in 2012 as well and didn't make the cut then either, but he remains optimistic that it will happen soon. "The Heat are actually one of those organizations that are open to anything, and so I'm pretty sure one day it'll happen."
Wilson is a choreographer and executive director at
Exclusive Vibes Contemporary Dance Center in Miami
. Check out his sweet routine below.