Mitch Pinney
Basement
You know you're eyeballs-deep in the
'90s revival
when you think you'll – sorry – blow your brains out if you hear another mention of
Nirvana.
Well, we are in the exact center of the 2010s so, according to the
20-year nostalgia cycle
of the rock & roll era, we should be in total '90s redux right now. And so it was at the recent show headlined by Basement (Aug. 10, The Social). Even though none except for Basement predates the current decade, and even them barely so, these young bands are unmistakable carriers of the '90s torch.
Back from hiatus, British group
Basement
has now rejoined the new class reclaiming the beleaguered name of
emo.
They're more strict genre constructionists than new visionaries, but they're put-together, tuneful and emblematic of emo's respectable side.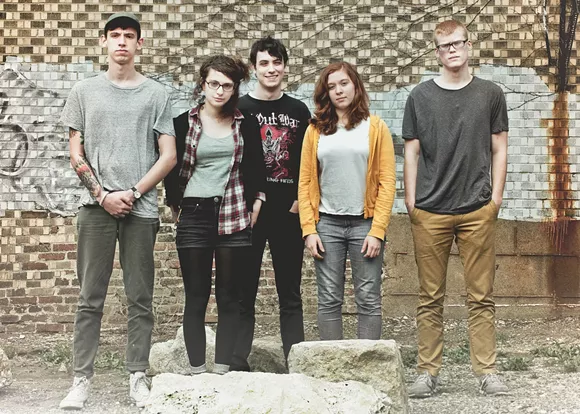 Katie Krulock
Adventures
On record, the baggy, big-hearted sweater rock of Pittsburgh band
Adventures
(a spinoff project by three-quarters of metalcore band
Code Orange,
curiously enough) evokes acts like
Frogpond
and
Bettie Serveert,
and is in step with the '90s indie worship that permeates the work of the Crutchfield sisters in
Swearin'
and especially
Waxahatchee.
Live, however, their emo inspiration is much more prominent. In concert, they're still rough and disconnected, particularly on vocals. But their recordings prove that they're sitting on some decent songwriting, which means that click should only be a little time and practice away.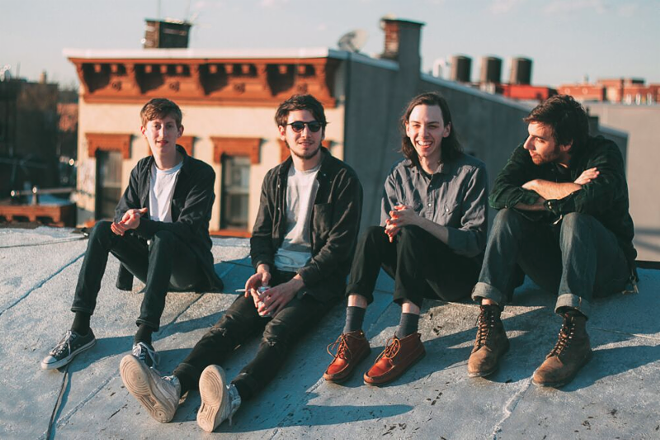 Andrew Piccone
LVL UP
The nova of the night was actually New York opener
LVL UP,
who, true to name, was a cut above. With each shrugging utterance and meaty guitar stroke, their '90s fidelity only got truer. At heart, though, they're not real slackers, and that makes all the difference.
Bummer rock
may be their aesthetic, but this three-singer quartet is a remarkably finished ensemble that kicks it with new crackle, shine and horsepower. Besides, anyone who references the
Silver Jews
starts off in the plus column ("I Feel Extra Natural").
////////////////////////////////////////////////////////////////////////////////////////////
This Little Underground
is Orlando Weekly's music column providing perspective, live reviews and news on the city's music scene.

Follow Bao on Twitter (@baolehuu)
Email Bao: baolehuu@orlandoweekly.com