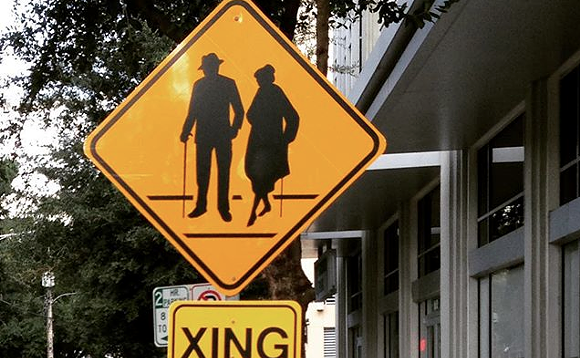 If the clanking of jewelry on Park Avenue or the endless patronage at Neiman Marcus wasn't indication enough, a recent study is telling us what we already know –Orlando is a nice place to retire.
The
study
by WalletHub, crowned us as the 5th best retirement spot, which is a slide from
2014's same study
placing us at 3rd. The 2015 study used 28 metric to determine this ranking, including recreation and senior centers per capita and amount of golf courses per capita, among others.
Here's what makes Orlando so appealing to retirees:
Retirement-friendliness of Orlando: (1= best; 75= average)

72nd — Adjusted Cost of Living
24th — Annual Cost of In-Home Services
10th — Number of Recreation & Senior Centers per Capita
16th — Number of Adult Volunteer Activities per Capita
27th — Emotional Health
6th — Number of Home-Care Facilities per Capita
2nd — Number of Golf Courses per 100,000 Residents
It should come as no surprise then that when the criteria for choosing the best retirement cities are golf courses and fishing facilities that Orlando would top the charts.
WalletHub also placed Tampa, Fla. and Cape Coral, Fla. in the top five for retirement cities. The Northeast didn't stand a chance against the sunny south, with New Jersey and New York rounding the tail end of the list.
So, when those Brooklynites boast about their culture, hit 'em hard with the crippling knowledge that when they're too poor to afford retirement, you'll be lounging on a bed of money overwhelmed by all the senior activities lined up for the day.
The map below provides a closer look at the rankings for all 150 cities. Click on a bubble to look at each city's national ranking.