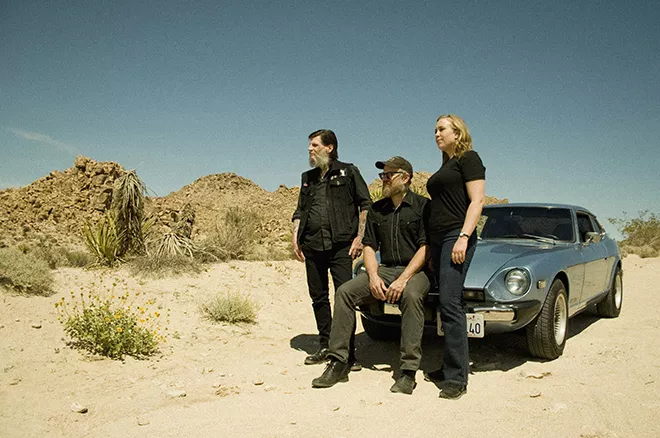 Ears have been ringing for weeks in anticipation of Earth's descent into Orlando. Their distinct heavy pull leveraged expansive drone and psych experimentations in the '90s to echo the dissonance and doom of the cosmic ether. We were all ethereally floating through life without an ear bent to acknowledge it when Earth disbanded, but guitarist Dylan Carlson set that world on blast by reviving the project in 2003. Last year's release,
Primitive and Deadly
, creates otherworldly textures and casts you naked and afraid in its spell, particularly by the time you reach its core, the 11-minute sprawl of the sparse yet dramatic "From the Zodiacal Light" with its alien vocal wails.
Earth with Holy Sons, Secret Tracers | 8 p.m. Wednesday, Sept. 2 | Will's Pub, 1042 N. Mills Ave. |
willspub.org
| $15