THIS LITTLE UNDERGROUND
Story of You Media
KRS-One at Backbooth
There's a certain kind of heat that surrounds the arrival of
music royalty.
But besides history, it looks like the cosmos was lining up behind the recent appearance of conscious-rap king
KRS-One
(Sep. 4, Backbooth). The venue was maxed, the crowd was abuzz and the A/C was failing, all in the apex of an
Orlando summer.
Yeah, it was raw.
But despite conditions meant only for fighters cutting mad weight, these people came to party. Just ask the
dance circle
that broke out by the bathroom line. Appropriate to the headliner, it was a
tradition-minded hip-hop show
that celebrated the elements, involving a showcase of rapping, spinning (KRS' son
DJ Predator Prime
), beatboxing (local beatboxer
Rubox
) and an open call for B-boys in the house to show their shit onstage right before the "Teacher" stepped up.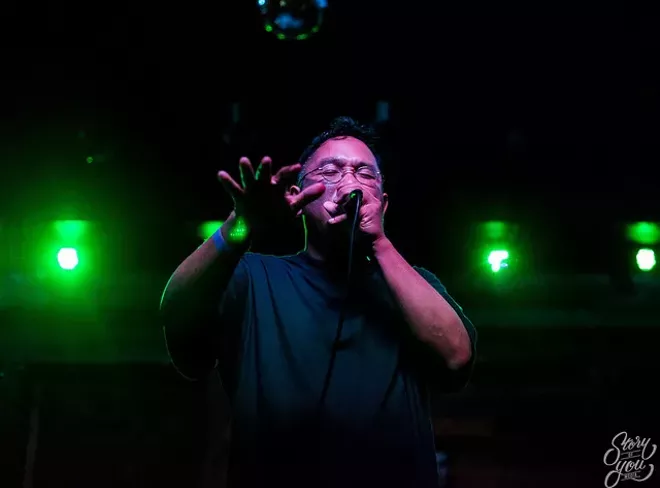 Story of You Media
Rubox at Backbooth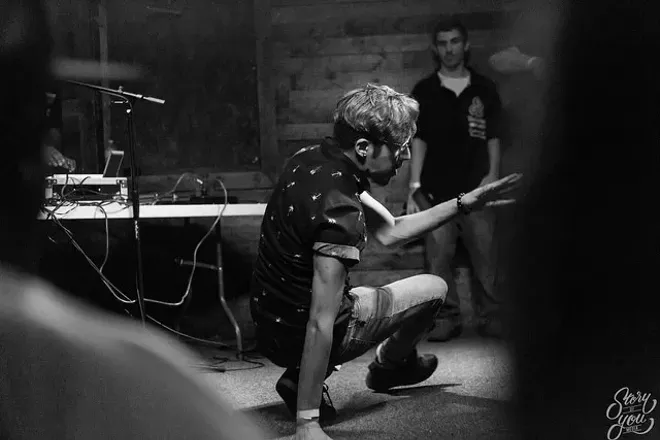 Story of You Media
B-boy at Backbooth
A true man of the people, KRS-One's entrance was a wade
right through the crowd
to the stage. Once up there, he soundchecked with a freestyle that was searing enough to ignite the gathering, showcasing his razor lyricism on the fly. From then on, he lifted the club and revealed the gulf in skill, command and gravity between all the wannabes and a
real master.
Story of You Media
KRS-One at Backbooth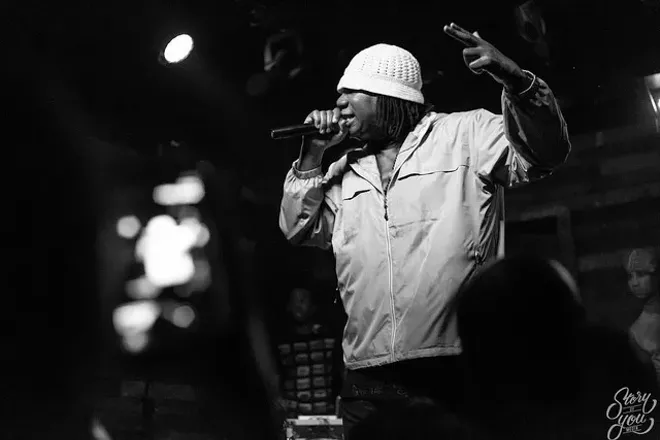 Story of You Media
KRS-One at Backbooth
Ain't nothing quite like being in the same room as a legend. A boss like this turns a room into a powder keg of possibility, like anything is possible at any minute. And KRS-One was, without a blink or pause, one of the
greatest rap presences
I've ever been among. Like he went in, only magnified by the fever pitch of the shared experience, he went out by descending into the crowd and crowning the show with a
mass, sweaty populist photo op.
////////////////////////////////////////////////////////////////////////////////////////////
This Little Underground
is Orlando Weekly's music column providing perspective, live reviews and news on the city's music scene.

Follow Bao on Twitter (@baolehuu)
Email Bao: baolehuu@orlandoweekly.com