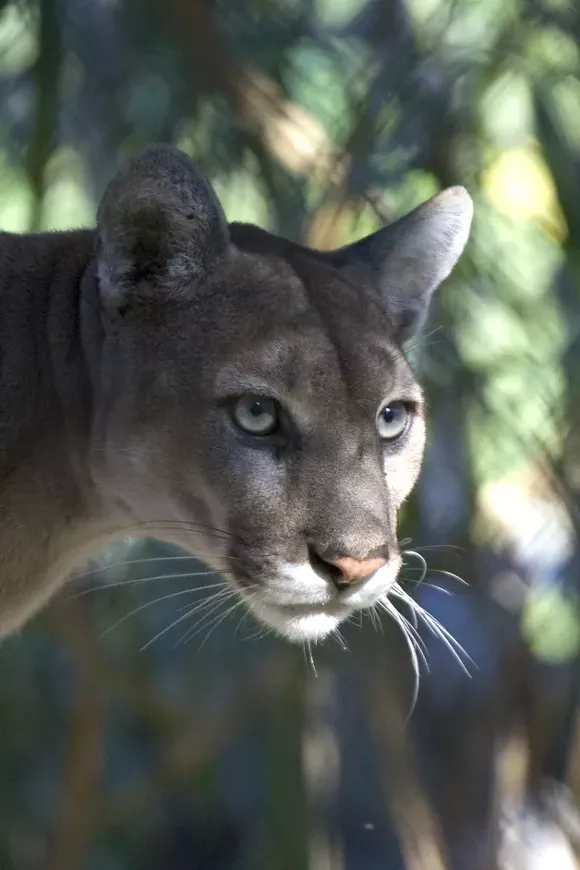 We've written recently about the Florida Fish and Wildlife Commission's attempt to quietly
cut back on its
efforts to expand the state's panther population. The argument for doing so, put forth in a draft memo posted to the agency's website with little fanfare or attention, was that the
180 or so breeding panthers
that live in Southwest Florida are "straining and currently exceed the tolerance of landowners, residents and recreationists in the region." The proposal suggested that panthers had become a nuisance and rather than put more effort toward expanding their range in the state, the FWC should focus its efforts on managing the population so the big cats aren't causing headaches for people. Very convenient if you're a cattle rancher, like Liesa Priddy, who helped draft the proposal and who acknowledged that she had lost a handful of calves to panther predation over the years.
The FWC's commissioners – who are mostly ranchers, developers and businesspeople – agreed at their Sept. 2-3 meeting in Fort Lauderdale to adopt a milder version of the scaled-back panther protection proposal, which tones down some of the anti-panther rhetoric that was contained in the first version. The
Palm Beach Post
suggested after the meeting that panthers had "dodged a bullet," but that the fate of the endangered cat still hangs in the balance.
Today the
New Yorker
published a piece called
"No Home for the Florida Panther"
that explains that as the state and federal recovery programs for Florida panthers have helped increase the dwindling population of panthers from 30 or so animals to its current number, people living near them just aren't as warm to them. They're scared of them and consider them a threat that needs to be kept at bay, rather than a critically endangered species. The story says that 22 of the big cats were hit and killed by cars in 2014, and a growing number of them are turning up with gunshot wounds, even though it's a federal offense to kill one. Basically people who are moving into panther territory don't want panthers – not in their backyards, not on their ranches, not running along their roadways. They don't want the population to grow, which is what the federal government is aiming for – they want it managed. Out of sight, out of mind.
"Today, Florida has eclipsed New York as the third most populous state in the country, and there are more panthers now than in most people's living memory," the piece notes. "The species' recovery has raised the ire of southern Florida's hunters, ranchers, developers, and private landowners, some of whom believe that the animal represents a threat to their livelihoods."
Read the New Yorker piece here.