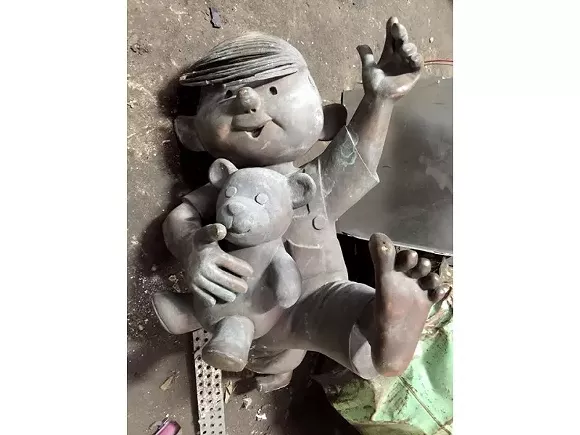 This statue of Dennis the Menace turned up at Brothers Scrap Metals in Orlando recently. Not really that surprising, because who wants to keep an old statue of Dennis the Menace around, anyway? California, that's who.
From 1988 until 2006, this hunk of metal fashioned in the likeness of Sunday comics character Dennis the Menace was a thing that adorned a park (called, of course, Dennis the Menace Park) in Monterey, California. But somebody stole it, and even though there were rewards offered for its safe return, it never turned up. The city had a new one made in its likeness, thinking they'd never see their original again. But then on Aug. 22, somebody working at Brothers spotted the statue.
According to local reports,
the owner's daughter did some research and discovered that it was the same statue that was nabbed from its California perch. Plans are underway to ship Dennis back home.
We're sure everyone is very relieved. Except Mr. Wilson, who was probably behind this kidnapping in the first place.
Here's Dennis (or his replica) in a happier place, on his pedestal at the park.