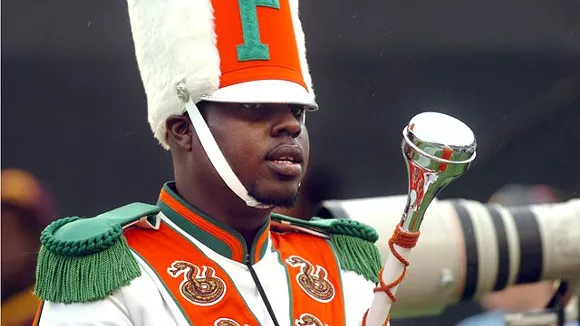 Almost four years after former Florida Agricultural & Mechanical University drum major Robert Champion was beaten to death by fellow band members on a parked bus, the university has settled a hazing lawsuit with his family for $1.1 million and an apology.
The
Orlando Sentinel
reports that FAMU will pay $300,000 to Champion's estate, with an insurance company providing the remaining $800,000. The school will rename the marching band's anti-hazing program in his honor and also install a commemorative plaque on campus.
The family's attorneys, who argued that FAMU was responsible for allowing a culture of hazing, had originally offered to settle the lawsuit against the school for $8 million. The school held that it should not be financially liable for Champion's death because the drum major voluntarily participated in the hazing.