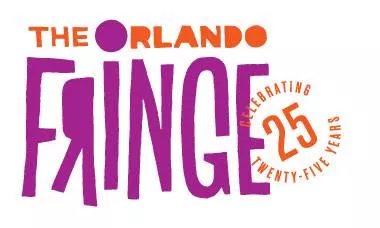 It's a new dawn for Orlando's biggest arts festival! In celebration of their 25th anniversary, The Orlando International Fringe Theatre Festival has lovingly decided to spare us the editorial responsibility of typing that insanely long name and shortened its name to "The Orlando Fringe" — we dig it.
On top of this, Jeff Matz and the all-stars over at Lure Design have crafted a charming new logo suite to usher in the transition. This includes a new logo for Kids Fringe, Visual Fringe, and and the all-new Fringe Teens. The logo itself is raw and hand-crafted, much like the shows in the festival. Matz says they were "aiming for something clean, playful, and a just a little rough around the edges."
What do you think of the new logo? Sound off in the comments below!