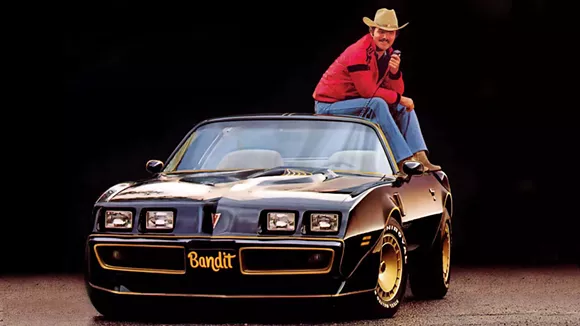 While Spooky Empire has largely been a horror-centric con for its 13 years, the annual celebration of the strange and scary has secured an appearance by living legend Burt Reynolds for this year's iteration. The iconic actor will be available for meeting and greeting on Friday and Saturday, Oct. 30 and 31, of the convention, and will be accompanied by the iconic '77 Trans Am from
Smokey and the Bandit
.
Other guests at the convention, held at the Hyatt Regency Orlando from Oct. 30-Nov. 1, include Neve Campbell, Skeet Ulrich and Matthew Lillard from
Scream
; all of the kids (now adults) from the 1971 version of
Charlie and the Chocolate Factory
(the good one); and horror legend George Romero, the man most responsible for raising public awareness of zombies with his 1968 classic,
The Night of the Living Dead
.
Tickets for the convention are
still on sale
, ranging from $30 for Friday and Sunday, $35 for Saturday, or $60 for the whole weekend.