THIS LITTLE UNDERGROUND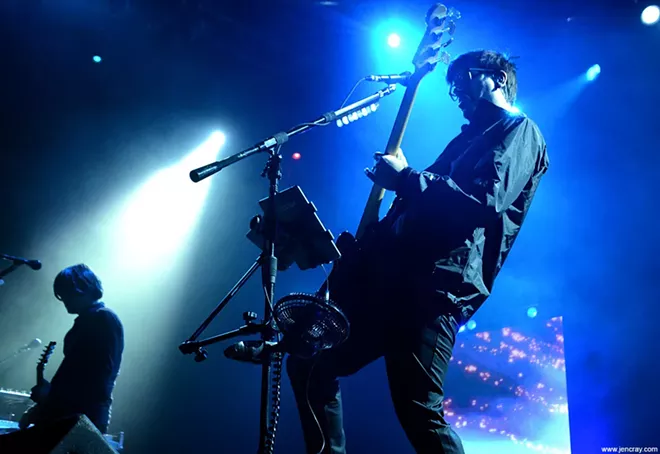 Jen Cray
Failure at House of Blues
Although often irresistably sweet, there's something
intellectually cheap
about culture revivals. One purely noble outcome that sometimes comes of them, however, is the chance to
correct history
with some perspective. So while the
'90s revival
is in full moon, it's ripe time for a couple of overlooked bands like
Failure
and
Hum
to reunite, bring the original golden flame back to life and make a renewed case for their place in the canon.
Jen Cray
Hum at House of Blues
Both groups have the somewhat canceling honor of being both
critically esteemed
but
popularly forgotten.
For the most part, Hum and especially Failure slipped through my personal net as well, so this concert was almost as much discovery for me as it was for the kids. And apart from the warm-up from new-school underground titans
Torche,
their joint show (Oct. 11, House of Blues) was a big, choice slab of
atmospheric '90s heaviness.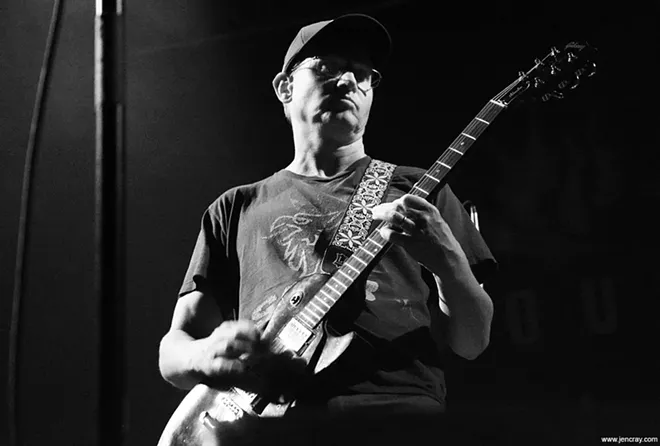 Jen Cray
Hum at House of Blues
With a consistent and deliciously palpable fog of space drone, Illinois'
Hum
proved deeper and greater than just their minor 1996 hit
"Stars."
They weren't much to look at, what with the
anti-image
adopted in certain alternative corridors of the decade. But with long, beefy sonics and crushing beauty, their sound was unmistakably, impressively there.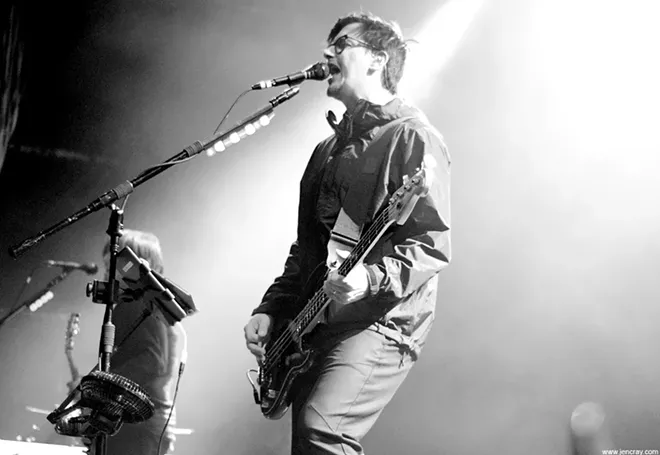 Jen Cray
Failure at House of Blues
L.A.'s
Failure
has been especially serious in their ambition. Theirs is no basic reunion. With the release of their first new album in almost two decades (
The Heart Is a Monster
) over the summer, this is a
full-on comeback campaign.
Producing an album as well-received as
The Heart Is a Monster
has been and playing live with no sign of rust after this much time would be proof enough of their will. But on stage, they came fresh with splash and vigor, giving their clarified and progressive space rock the wings of swank visual displays and enhanced lighting rig. Failure isn't reentering the arena just to collect retroactive propers. This is a band gunning hard to get
back in the game
.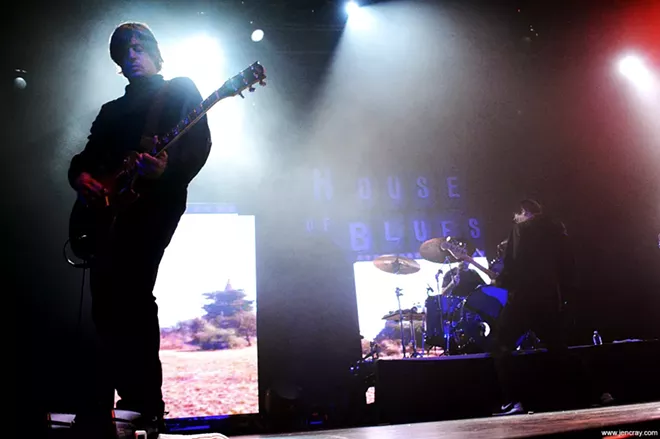 Jen Cray
Failure at House of Blues
Jen Cray
Failure at House of Blues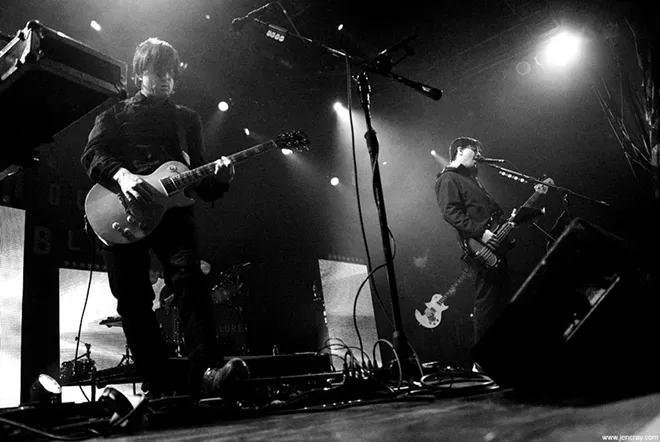 Jen Cray
Failure at House of Blues
////////////////////////////////////////////////////////////////////////////////////////////
This Little Underground
is Orlando Weekly's music column providing perspective, live reviews and news on the city's music scene.

Follow Bao on Twitter (@baolehuu)
Email Bao: baolehuu@orlandoweekly.com