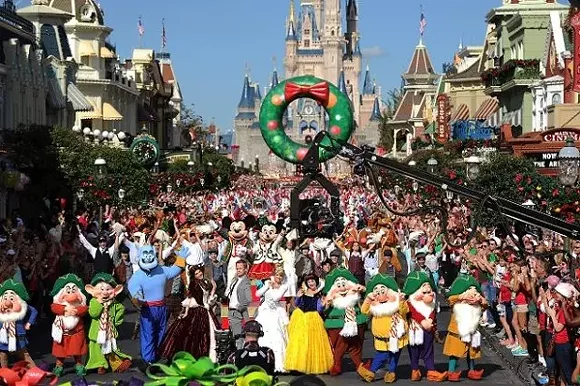 If you'd like to witness the behind-the-scenes magic of Disney's annual Christmas Day Parade, you might want to grab a spot on Main Street November 10th through the 13th.
The parade, which is being called "Disney Parks Unforgettable Christmas Celebration," is pretty much the cream of the crop of holiday festivities, even if it is technically a month early. Who needs Thanksgiving, right?
It should be noted that sticking around for the taping of a parade can be a long and boring process, so if this isn't really your thing, these three days are an ideal time to hit-up the park's other attractions.
.