inaugural event March 4-6, 2016
. Top of the bill flashes major crowd draws like Skrillex, Kendrick Lamar and Mumford & Sons, then below other big names like Miguel, Future and Fetty Wap, but dig a little deeper and raise your brows at other cool acts announced like Big Grams (Big Boi + Phantogram), Four Tet, Youth Lagoon and Dr. Dog. Full lineup so far below: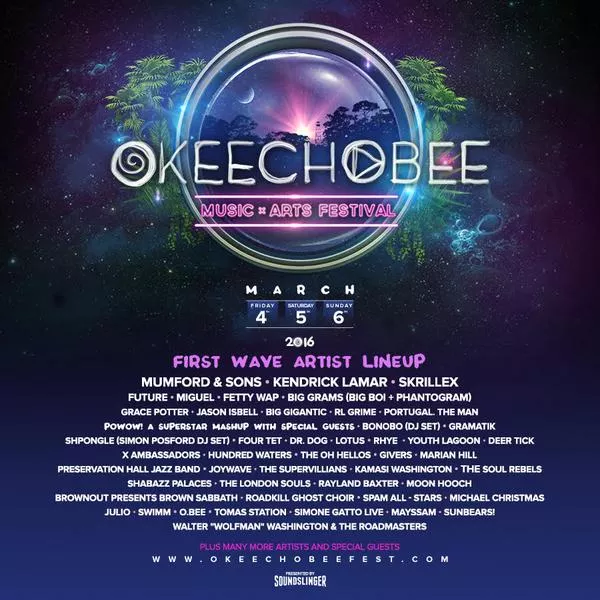 Tickets are already on sale on the music festival's site
if this is already totally doing it for you.