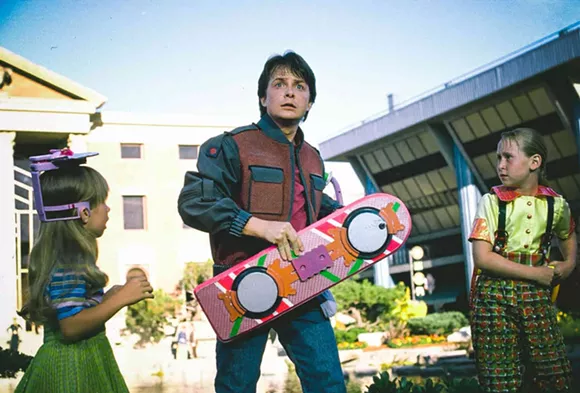 Back to the Future 2
made
many wild predictions
for the distant year of 2015, but they didn't see this one coming: memberships to the Orlando Museum of Art for less than half-price.
Per OMA: "To welcome Marty and Doc Brown to their future on October 21, 2015, the Orlando Museum of Art is rolling back its membership prices — to what they were in 1985!"
Purchase an
annual membership
to the museum today, and you'll pay $19.85 (regularly $55). We'd call that a steal, but you have to do it today. Here's a calendar reminder for you:
It's your density to support art in Orlando.