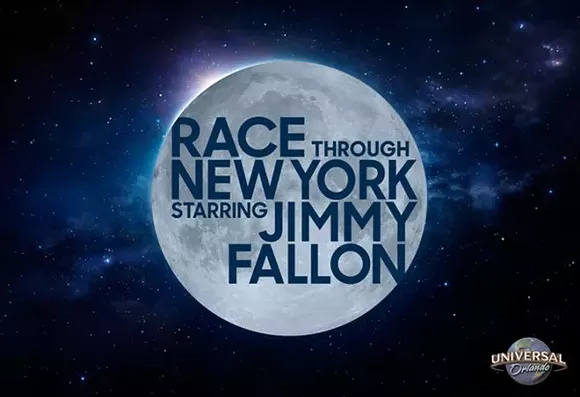 Tonight Show
host Jimmy Fallon announced on Tuesday night that Universal Orlando will open a new attraction called "Race Through New York Starring Jimmy Fallon" in 2017.
Although there were few details he could share, Fallon did say that it will be 3-D.
During his announcement, Fallon compared the ride to Universal's Wizarding World of Harry Potter "except instead of Harry Potter, it's me. And instead of Hogwarts, it's New York City."
He also said that part of the ride will take place in the Tonight Show studio, and will feature narrator Steve Higgins and the Roots.
Race Through New York will replace Twister, which is closing on Nov. 2.