THIS LITTLE UNDERGROUND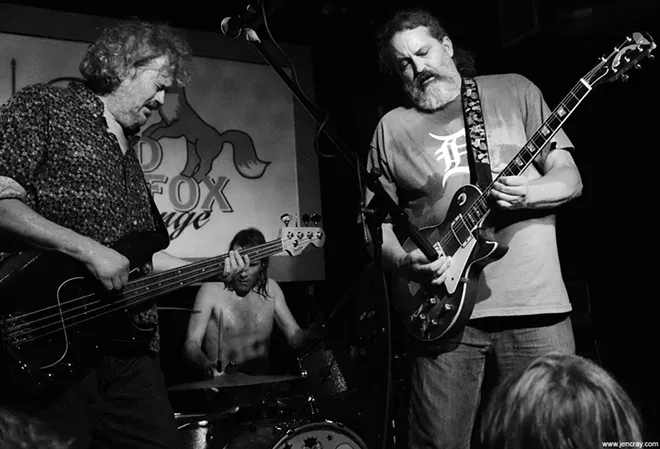 Jen Cray
Meat Puppets at Will's Pub
With
Gang of Four
two days ago (Oct. 27, The Social) and
Meat Puppets
yesterday (Oct. 28, Will's Pub), my list of legends seen in concert has jumped by two big names in just as many nights. But the truth about Meat Puppets is that I've never really been into them. I walked into this show with academic esteem for them as an
original force of the American underground
but, frankly, not much personal passion. That, however, completely changed by the end of their opening song.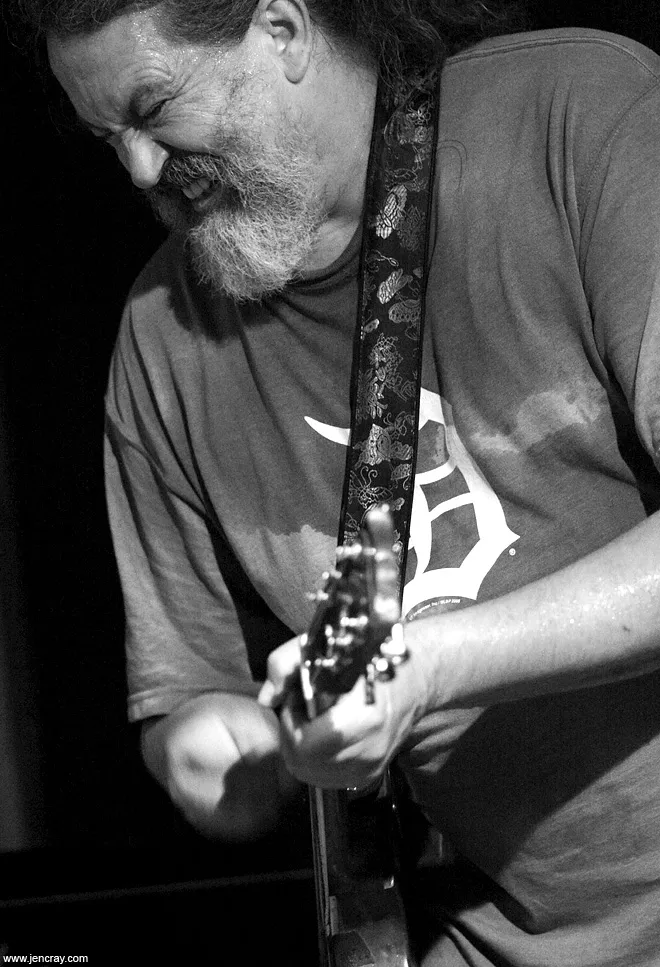 Jen Cray
Meat Puppets at Will's Pub
In that room, something about their outlandish country-punk scramble suddenly clicked. They were
kooky, adventurous and virtuosic,
all without being shambolic in technique (to their credit) or concept (to my surprise). And Curt Kirkwood's guitar technique, the band's musical centerpiece, is a marvel that's somehow as soulful as it is searing. But there is no better review – no greater testament to their enduring live virility, in fact – than noting that Meat Puppets still have the stuff to
make you a believer.
Jen Cray
Meat Puppets at Will's Pub
I didn't see them back in the day but some of this crowd did. Now, I understand why this band was greeted with such real fever and an impossibly crowded attendance. Even after 35 years, they have enough live flash to be
revelatory.
After finally experiencing them, I have not only new perspective for them but, perhaps most importantly, new interest.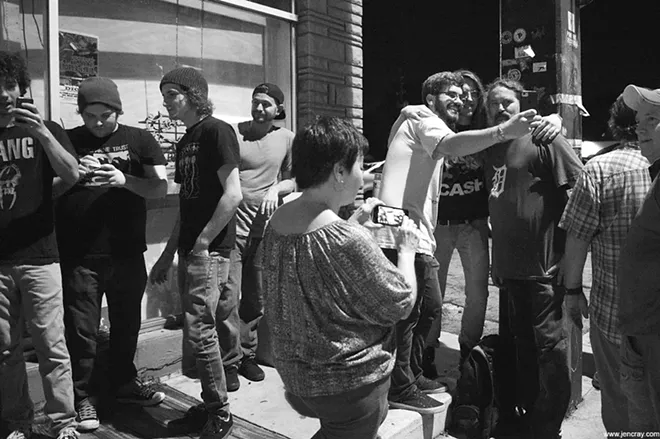 Jen Cray
Meat Puppets at Will's Pub
See enough
aging legacy bands
and you're sure to catch some duds. Time's a mean bitch like that. So it's nice to see one that doesn't need to be graded on a nostalgia curve.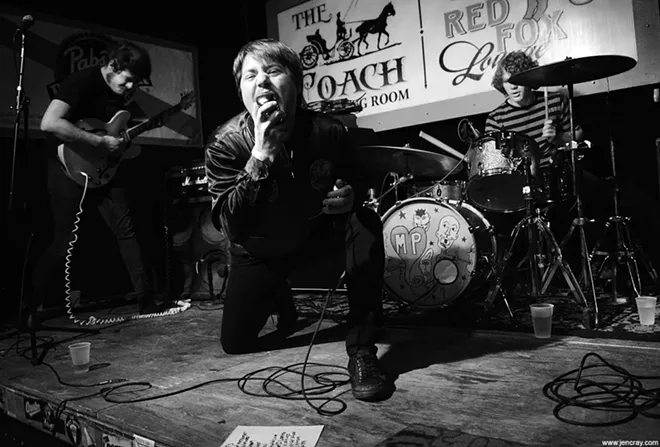 Jen Cray
Tight Genes at Will's Pub
Also worth mention is opener
Tight Genes,
an Orlando band that deals in music that's smeared and furious. Even with occasionally melodic moments and frequently lighthearted lyrics, there's a genuine sneer propelling everything. This isn't punk in spirit or theory. This is
unfiltered, real-deal punk rock
that impresses with velocity and detonative power.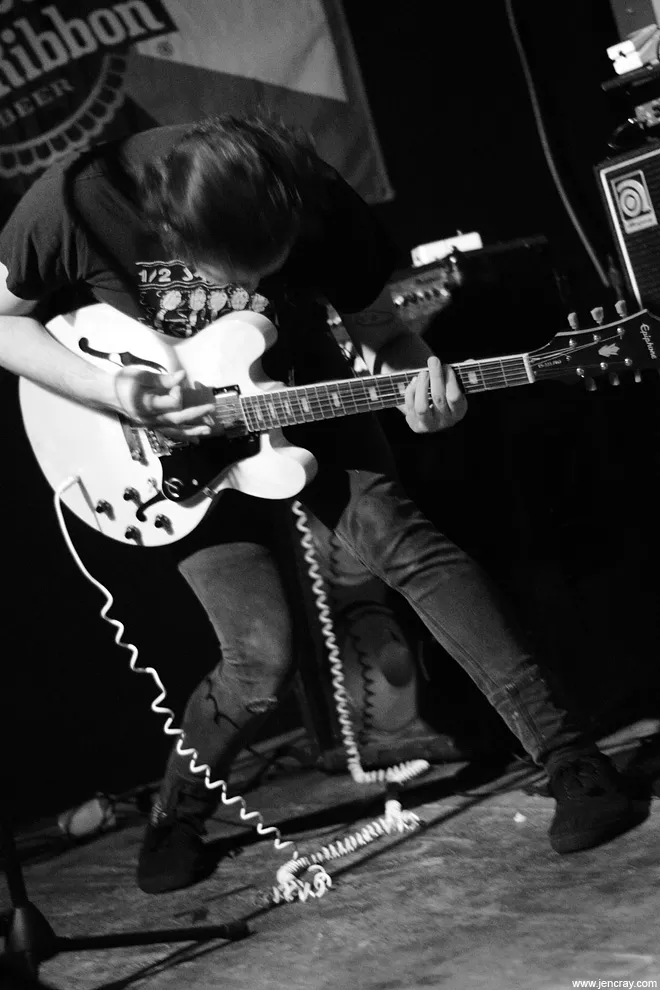 Jen Cray
Tight Genes at Will's Pub
////////////////////////////////////////////////////////////////////////////////////////////
This Little Underground
is Orlando Weekly's music column providing perspective, live reviews and news on the city's music scene.

Follow Bao on Twitter (@baolehuu)
Email Bao: [email protected]