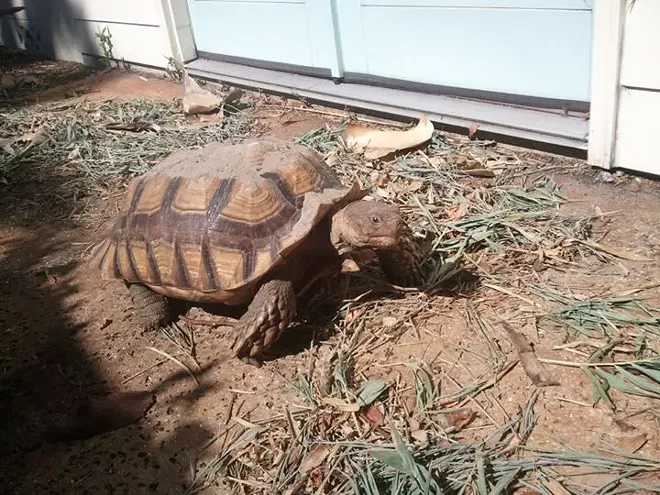 **UPDATE:
The tortoise was recovered and returned to his owners after two officers from the Orange County Sheriff's Office found him near a lake in Baldwin Park. It was believed the tortoise was moved closer to the water. A caution if you find a tortoise and seek to assist: Remember tortoises are land animals and do not swim.**
A tortoise has gone missing from a Baldwin Park home, believed to have been stolen. The missing tortoise is an African sulcata called Garbanzo, who is approximately 50 pounds and almost 4 feet long.
The owners, who wish to remain unnamed, believe the tortoise was stolen and have filed a report with the Orlando Police Department in hopes of recovering the tortoise. The pen where the tortoise ordinarily was kept had no signs of the tortoise breaking free, and the ground surrounding his pen was not disturbed by the weight of the tortoise's crawl, suggesting he was lifted from the pen and did not wander free.
He is very social and is attracted to the sound of human voices and music. He also is attracted to leafy greens. If you find him or have any information, please contact abelanger@orlandoweekly.com.