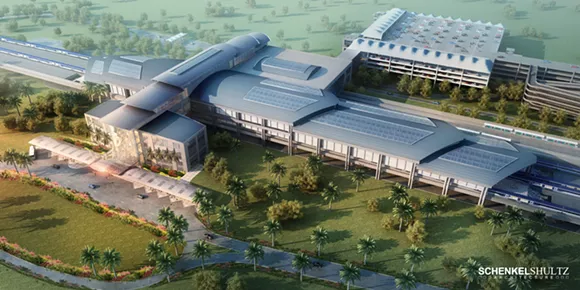 Photo via All Aboard Florida
An artist rendering of the Orlando station
A new privately owned train service will soon be connecting the theme parks of Orlando to the beaches of Miami.
All Aboard Florida's
new rail service, Brightline, plans to connect Miami, Fort Lauderdale, West Palm Beach and Orlando along a 235-mile route by mid-2017.
Trains will run along the Florida East Coast Railway from Miami to Cocoa and then along State Road 528 from Cocoa to Orlando. The project is estimated to cost $3 billion.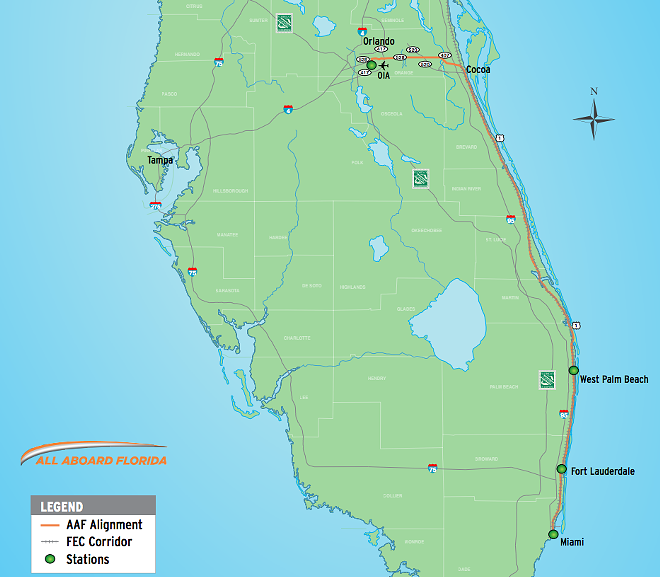 Photo via All Aboard Florida
The full ride from Orlando to Miami is expected to take roughly 3 hours, which is still quicker than driving and definitely comparable to the hassles of flying.
According
to a recent company statement
, the Brightline service will offer 16 daily departures and arrivals from the Orlando station, which will be built at Orlando International Airport's South Inter-modal Center (ITC) and will eventually connect to SunRail.
No word yet on ticket prices.