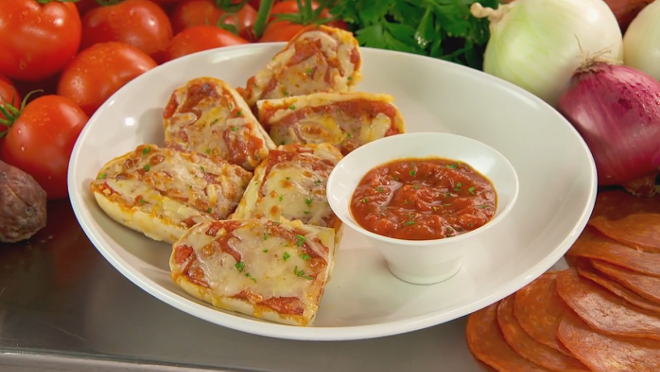 Why choose between pizza and breadsticks when you can have both at the same time, maaan?
Olive Garden will put a breadstick pizza on the menu this Saturday, a move that completes its gradual and inevitable transition from "Italian" cuisine to full on stoner food.
The Orlando-based chain will also offer a cheese-stuffed meatball with sliced toasted breadsticks. The new offerings are part of a month-long competition with the Fox reality show
MasterChef Junior,
where diners can vote on which item will eventually stay on the permanent menu.
This isn't the first time Olive Garden has tested the limits of their breadsticks. Last June, the company launched their breadstick sandwiches.
Olive Garden will announce the winning appetizer on the Dec. 18 episode of
MasterChef Junior.