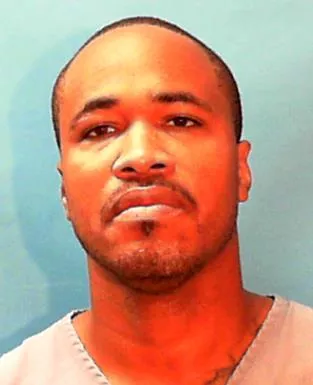 Photo via Florida Department of Corrections
After spending close to two decades incarcerated since he was 17, Edward Francis became a free man again Friday.
Judge Keith Carsten ordered Francis' sentence reduced to time served plus 5 years of supervised probation after State Attorney Jeff Ashton asked Carsten to consider the case. The U.S. Supreme Court ruled it was unconstitutional to give mandatory life-without-parole sentences to juveniles, and recently, the Florida Supreme Court has made the ruling retroactive.
Francis was convicted as a teenager with first-degree murder and kidnapping for the 1996 death of Kenneth Maurice Lewis. While Francis was not the person who killed Lewis, he was held responsible for his involvement, says Angela Starke, spokeswoman for the Office of the State Attorney. Court documents show Francis, Steven Evans and another teen, Gervalow Ward beat up Lewis for hours after he left them behind while they attempted to rob a house.
Evans made a silencer for a gun and told Lewis he would never again leave people behind before shooting him in the head, according to 1999 article of the
Orlando Sentinel
.
"The State Attorney vividly remembers Francis's acceptance of his responsibility, his humility and his willingness to testify against the actual killer," Starke says in a press release. "Francis testified - even though he had nothing to gain as he had already been sentenced to Life. This is an unusual and surprising attitude for a defendant with a Life sentence and the SA thought about this intermittently through the years – to the point that when he retired in 2011, he reached out to Edward Francis to encourage him."