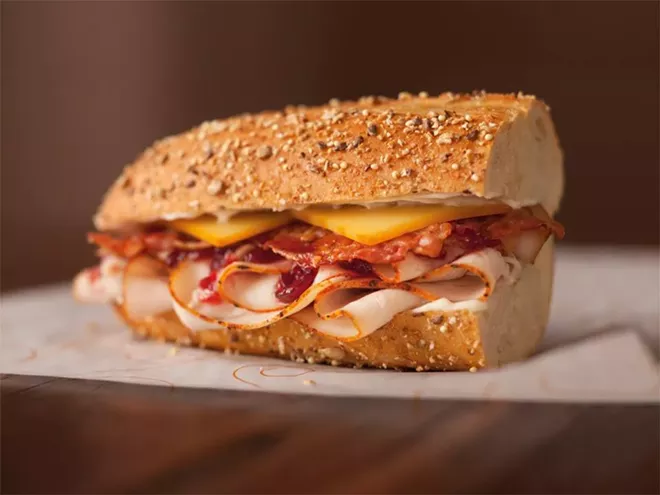 Maybe you had a total kitchen fail. Maybe you have a long drive on Thursday and won't hit your destination until way past dinner. Or maybe you're alone on the holiday, for whatever reason.
Never fear – Publix has gotchu. The famous Publix turkey-cranberry holiday sub is in stores this week (possibly even on sale at your nearest store): turkey, bacon, smoked gruyère, cranberry-orange relish and mayo on a five-grain roll. It's only available during the "holiday season" (whatever that is), but it's one of our favorites, so don't miss out.
Publix isn't open on Thanksgiving, but pick up a couple of those beasts today, toss them in the fridge and reheat when and as needed.